Website Design Inspiration: Learn How to Spark Your Website Creativity
---
Today, thanks to the emerging technology that makes us do almost everything online. The most exciting field is web design.  Although you need to consider the cost of creating your website, but the biggest issue is website design inspiration.
How do you know if your website design looks attractive and professional? What can you do so that your site can provide the best user experience? How can you make your website to stand out?
In this article, we will look at some of the best and boldest websites for your website design inspiration and the elements that make a website to stand out. So, if you want to redesign your site or launch your new website, this article will direct you on where to get the best website inspirations and the best website elements to incorporate on your site.
Top Best Websites for Website Design Inspiration
Dribbble
Dribbble is the best website inspiration on the web. If you are a web designer, this is a treasure full of great web designs from professionals and freelancers. This, therefore, makes an excellent place to get to see new trends and become inspired by their design.
Dribbble is primarily a place for freelancers to showcase their work. This means that you will find the best, new and experienced web professionals in one place. Here, you can contact any designer whom you love their work to hire or commission.
Responsive Design
Responsive website design is one of the most important aspects to consider when creating your website. Therefore, you can use Responsive design as your first source of website design inspiration.
This website is dedicated to supporting the use of responsive web designs and also acts as a repository of websites that use responsive web designs techniques.
Unlike other websites that only offer galleries of web inspirations, Responsive Design also gives the codes behind the amazing web designs featured on their site. This is extremely helpful to the people who are new to web design or those who are developing web design skills.
Crayon
Crayon is one of the best website design inspiration we have on the internet. It has the most comprehensive visual inspiration websites on the internet that is helpful to the marketers, designers, and developers. Here, you will definitely spark an idea for your next web design project when you get to see the hottest web designs in the world.
The website has over 35 million sites to search for your next website design. It search options have a highly responsive filter that assures you to get exactly what you are searching for.
Webdesign Inspiration
 Webdesign Inspiration is a website that is dedicated to showcase and give you the best website inspiration you need.
The site features a comprehensive catalogue of images and also has responsive and specific filters for what you are searching for. For example, if you are searching for a website that is specifically in a certain industry like commerce, you will get exactly what you are searching for.
SiteInspire
This site focuses on stunning website designs from small businesses like boutique businesses. Most businesses have used this site for web inspiration 2018 and will continue to use it as years pass by. The site is a web design itself because of the appealing design it has.
You can make use of the filters to get the web design that is relevant to your business. The website updates their web designs on their gallery to showcase the latest web designs across the web. This is definitely the best place to get website design inspiration for your new business.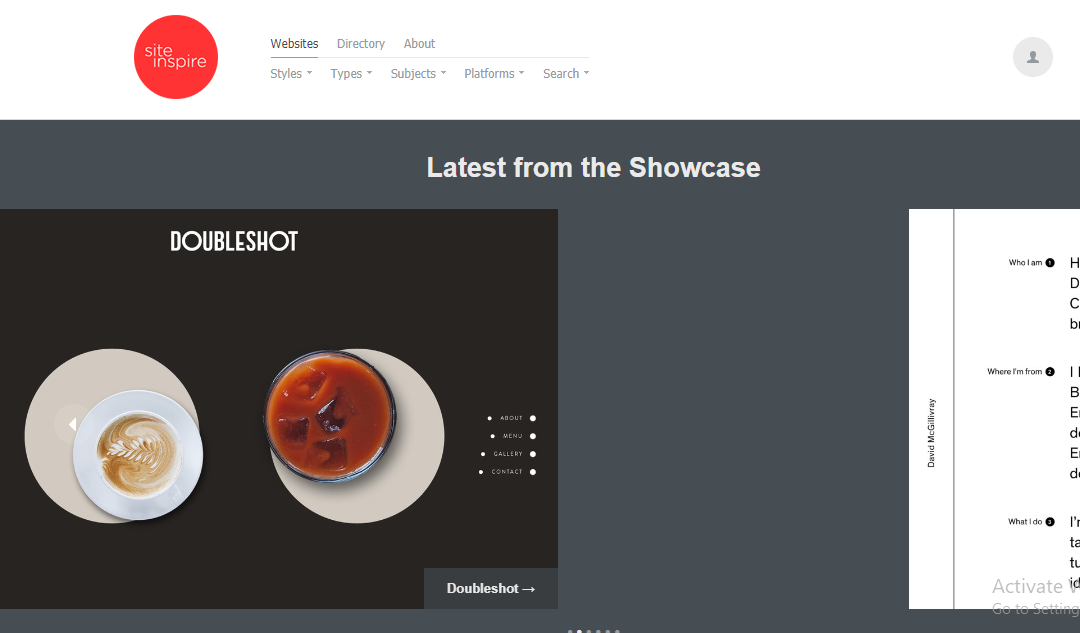 You can use different elements to create your web design. For example, you can integrate your design with animation, bold topography and also colour gradients. With that said, let us look at some gorgeous websites that feature these trends as well as other design techniques like high-quality imagery, 3D images and use of white space.
Top Web Design inspiration
Creating a website that is attractive and user-friendly is not a joke. However, designers have gone beyond technical challenges. They have managed to create a site that is user-friendly, adaptable to any conceivable device, innovative, consistent and clear.
There is a big difference between website trends in 2017 and those of 2019. There are numerous website advances including mobile responsive designs that have overtaken desktop browsing. This means that in 2019, we will have sites that are fully mobile responsive to be in line with the increased use of mobile devices.
Here are the latest website trends for your website design inspiration.
Vibrant and saturated colour Schemes
Today, many designers have become bold and courageous in their approach to colour. They have stopped from being stuck to web-safe colours. They have started using super saturated and vibrant colours that have headers that are not just horizontal lines but reimaged o have slashes and hard angles.
Here is an example of a website with a vibrated and saturated colour scheme.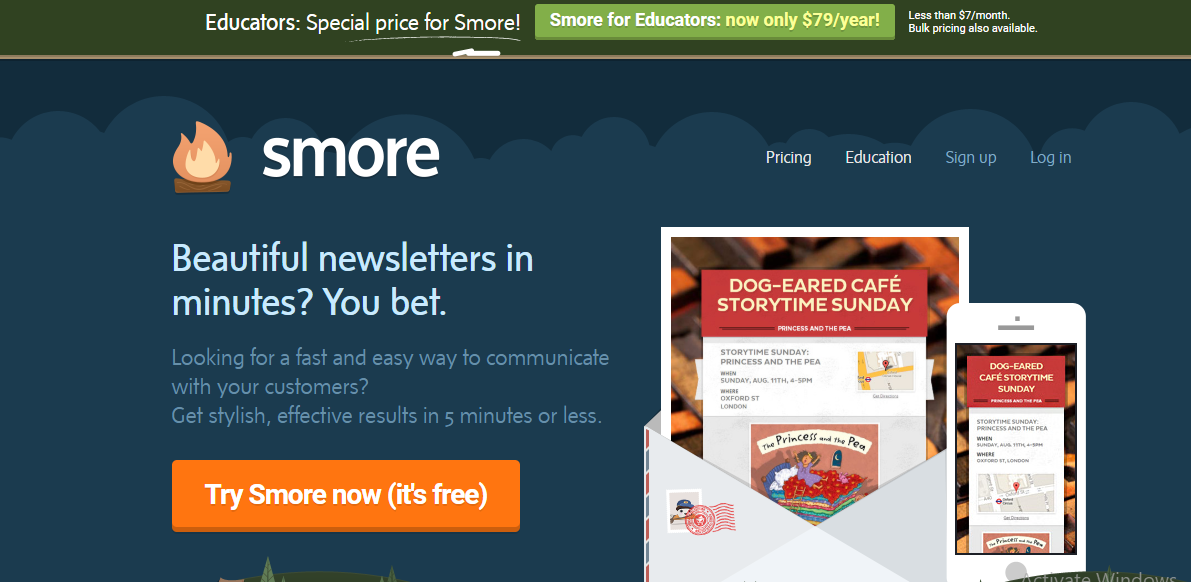 This design trend has been partly helped by technological advances of devices with screens to produce richer colours. Use of vibrant colours can be useful for brands that are new in the market to attract visitors' attention.
Particle Backgrounds
Web design experts say that an image on a website says more than a thousand words, and a moving one certainly does more. The particle backgrounds attract the users' attention and therefore create an impression for a few seconds. Here is an example that uses particle background.
Additionally, motion backgrounds have also become popular on social media thus creating more attraction back to landing pages.
Mobile First
Today, we have a larger crowd that uses their mobile devices to browse through the internet. Therefore, having a mobile responsive web design is important. Back then, designers were puzzled how a  decent menu and submenu would fit on a small screen.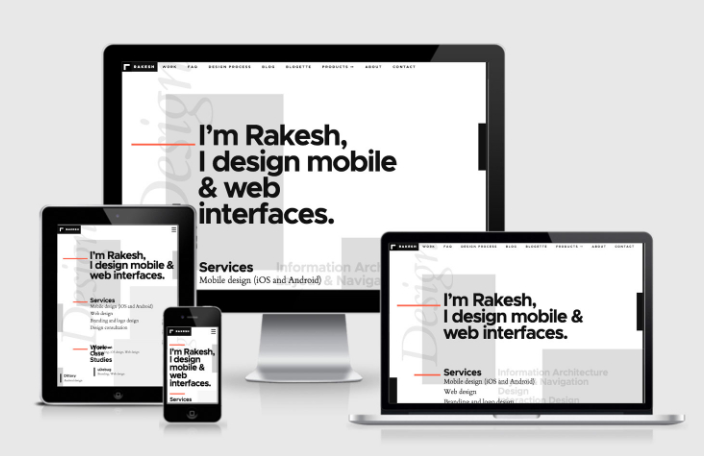 Today, mobile design has fully matured. Nearly all websites today have a mobile responsive design. No one wants to be left behind. However, you should make sure that your website looks good on mobile as it does on your desktop.
Custom Illustrations
Use of illustrations is a great way of creating playful and friendly images to make the site fun. Website designers can create illustrations that are full of personality and tailored to a specific brand.
This is a perfect website design inspiration for businesses that are fun and energetic. It allows businesses to tell their story through an illustration.
Big and Bold Typography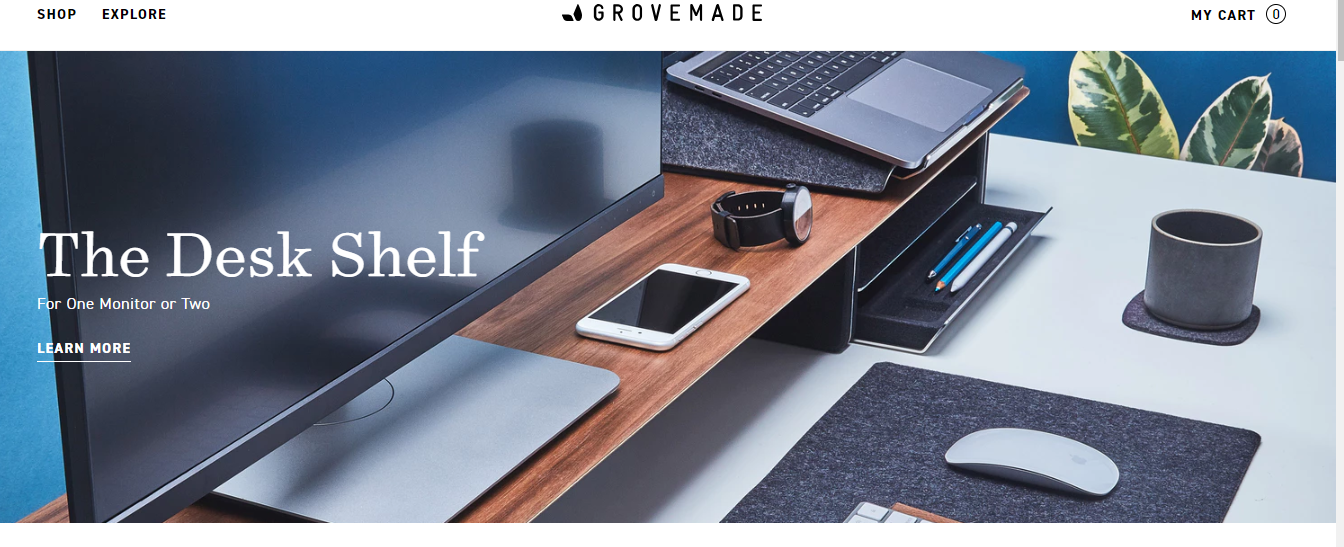 Typography is a great visual tool in a website that can evoke emotion, create personality and set a tone in a website. Since devices have good resolution nowadays, there is a huge increase in the use of custom fonts. Today, many browsers support handmade typefaces that are enabled by CSS.
Integrated Animation
Browser technology has greatly advanced, and many websites are moving from using images to using animations to engage their visitors. Unlike the particle animations, we had looked at earlier – with large backgrounds. It is advisable to use smaller animations for greater visitor engagement.
Animation work well to create interactions for visitors. Using animations on your website is a great tool to include your users in your story. It helps them see themselves as characters in your website.
Background Video
If you do not want to use a lot of content, the use of a background video in your design can be a great option. The video automatically plays in the background of your page.
The background videos are used to attract visitors immediately they land on your website. The video gives visitors the key points about the company without the web visitor going through the content. Arena Fitness here is an example of a website with a background video.
Videos are processed much faster than text. Many people can be hesitant to read the text and having a video on your website can become an effortless way to pass the message intended.
With the above website design inspirations, let us look at the features that make a good website.
Essential features for a Good Website
Does your website have what it takes to stand out? If you are planning to create or redesign your website in the future, you need to understand the characteristic of a good website that makes it effective. A poorly designed hurts your business more than you think.
Appearance
You do not have to have a complicated design so that it can be attractive. Apple is an example of a website that is simple and also visually attractive. If you are looking forward to creating a great and simple website, apple can be a great website inspiration.
It is important that your website should be attractive and appealing. Remember, this is what represents your image online. Regardless if your business is big or small, you need to attract your visitors' attention.
Here are guidelines to an attractive website.
Have an attractive colour scheme – A great colour scheme should have two or three primary colours that are well blended to create a perfect tone for your business. Do not overload your business website with many colours. This can distract your visitors from focusing on the content.
Easy to read text - The best text colour to use is white on a black background. This does not mean that other texts and background combinations are not accepted if the contrast is within the range. Use font styles and size that are easy to read. Depending on your target audience, keep your font size between 10 and 12 pts.
Use meaningful graphics – Graphics create an attractive visual aspect when used properly. They make your website pages. However, if you overload your website with graphics, it will not make sense. Make sure to use them around 3 or 4 times on a page.
Quality photography- Use of high-quality photography is a great way to attract your visitors. They increase the visual appeal of your website and are best used by online retailers.
Simplicity- It is advisable to keep your website simple for adequate white space. Designs that are not cluttered allow visitors to focus on the written message.
Content
Alongside a great web design, your website should have substance. When visitors visit your website, they are definitely looking for information that will help them make a decision. Your content should be informative and relevant.  You can use this opportunity to increase your visitors' confidence in your competence. Even if you used the best website design inspiration to build your website, your content speaks more about you.
Guidelines for Creating Great Content
Short and organized copy – Always make sure that your text has clear headings and subheadings. Also, make sure to have short sentences and paragraphs. Remember, you have like 10 seconds to attract your visitors' attention.
Update your website content regularly – Your website will become boring if your visitors read the same thing over and over again. No one enjoys read something repeatedly.
Direct your message to your visitors – It is important if you speak to your visitors. Make sure to use the word 'you' as many times as possible.
What about the use of glitz?
Use of flashy graphics and animation will have a positive impact on your website.  Make sure to use them appropriately and keep it simple.
You can also use multimedia to entertain your visitors. Use of a snappy video or an animated banner will keep your web visitors glued on your website for a longer period.
Functionality
All component of your website should work appropriately. Avoid having broken links or poorly constructed components because they will only leave your visitors frustrated with how your website works. Website design inspiration is not everything when it comes to building a great website; it should work great.
Everything should work as it should including all hyperlinks, contact forms, call to action buttons, search button and registration forms.
Ensure to have an error-free copy. Once your website is live, imagine the exposure it will get. Double check to make sure all facts and figures are as expected. You may never know who will be making a quotation tomorrow.
The worst culprits to have on your website are grammatical and spelling mistakes. Remember, your website represents your company online. You may have used the best website design inspiration when creating your website, but having these shortcomings will affect your conversions.
Usability
This can be an overlooked component, but it is important for a successful website.  It is crucial that your website should be easy to read and navigate.
Here are some elements to keep in mind for a usable site
Simplicity – The best way to keep your visitors glued on your site is to keep it simple and organized. It should have valuable, easy to read content and an attractive design.
Fast-loading pages – Your website should load fast within the first 20 seconds or less. If your website loads slowly, you are likely to lose more than half of your potential visitors.
Minimum scroll- When creating your website put more effort on the minimum scroll on the first page. Make sure to create links from the main page that redirects you to read more on a particular topic. Google will reward you well by ranking your website.
Consistent layout- The layout of a website greatly affects its usability. It is important to use a consistent layout and reuse some elements throughout your website.
Screen Resolution- Today, the resolution of an average surfer is 1024 X 768. Therefore, it is important to make sure that your website will look good on other resolutions.
How can you make your website Popular
Almost everyone has a website today. Standing out in the crowds can be difficult. Use the below suggestion on how to design and use SEO on your website to make your website popular.
Optimize for SEO
Use keywords
If you want to rank on the search engines, make sure to use keywords. They will draw your visitors and make your website to rank on the search engine. It is advisable to place keywords on the URLs, meta-tags and in your web content. However, if overdo it, Google will not be so friendly to you.
Link Building
Link building is a great way to rank well in the search engines. You can do this by guest posting. If you are new to this, this means posting your articles on other people's site that link back to your site. The articles need to be informative, engaging and of high quality. Above all, the articles should not look spammy with many irrelevant links to your site.
You should not worry if you are not good at writing articles. You can hire a decent and experienced writer to do that for you.
Update your Content Frequently
Visitors always like to find fresh content when they visit your site. This will make them revisit your website. Doing this makes the search engine know that your site has not been abandoned or become irrelevant.
Use a great Domain Name
Do not use a complicated domain name for your website. You may have created your site using a greater website design inspiration, but your domain name makes it hard for it to be discovered.
Your domain name should be;
Short: Long domain names are tiring to type and even share with friends. Research has also shown that shorter names convert better.
Memorable: Apart from being short, your domain name should also be easy to remember. This will make it easier for customers to come back again and again.
Have a .com extension: Though there are now tens of top-level domain extensions to use, we recommend sticking to the .com domain. It is more well known and usually the first option that most users will think of using.
Should not have numbers or hyphens: There is a general rule to having great domain names – never use hyphens or any special characters. You'll thank us later.
How do you market your website to make it stand out? Having a great web design can be one of the factors that can make your website famous. But, you cannot rely on that alone. This isn't a 'build it, and visitors will come scenario automatically.'
If people do not know about the existence of your website, they will not visit. This is the reason why marketing a website is equally important as marketing a product or service. You can do this either offline or online.
Offline Marketing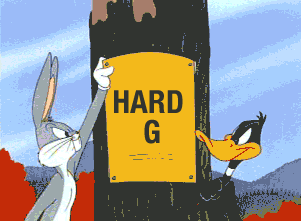 Many website owners nowadays completely forget about offline marketing. It is important to make yourself visible places where target customers live. This is definitely the offline world! Here are ways you can promote your business offline.
All your marketing materials should have your website's URL to entice readers to visit your website. The materials include business cards, envelopes, flyers, and newsletters.
Print your website address on the front side of mail postcards. If you [print it boldly an attractively, it will tempt the recipient to turn over the postcard to read the information.
You can announce a service or anything new your site might be offering through issuing a press release.
If by any chance you get a chance to be interviewed on radio or television, make sure to mention your website through the conversation.
Spread the word about your website by word of mouth. You can do this by attending events where your potential customers are available.
You use fax cover sheets, billboards, yellow pages, printed T-shirts, vehicles to spread the word about your website and what you offer.
Online Marketing
Online marketing should be done together with offline marketing. Here are some ideas of how you can market your website online. 
Pay-per-click marketing
Email signatures
Online directories
Write an online press release and articles to market your website.
Mention your website in groups and forums.
Pay-per-Click marketing
PPC is a model of marketing used by online advertisers to increase traffic to their websites or products. They pay a certain fee for every click one of their ads gets. You can also be an advertiser, and pay famous sites to show your ads on their website. You would then pay them a few for every visitor that clicks on your link. If you do not know where to start, simply do a google search of PPC providers, and you will get quite a few.
Email signatures
In lay man's terms, an email signature is that simple block of text that you would normally add to the end of an email. Generally, this is used to provide identification for you. It may include your name, email, address, business contract, and your website URL. Including a signature at the end of your emails is, therefore, a great way of marketing your website.
Online directories
Also known as a web directory or link directory, and the online directory is a catalogue that provides names businesses, their contact information, and website URLs. Websites are usually grouped in searchable directories, making it easier for people needing the product or service you provide find you. They also help you create relevant inbound links that also help with your website's search engine optimization.
Press releases and articles
'Content is King'. This is a phrase you've most probably heard spoken around website design and creation circles. In short, it means that the content of a website is more important than its design and visual appeal. This means that to remain relevant both to clients and search engines, you will need to create fresh content frequently. You should, therefore, plan to write articles and press releases frequently with the intent of marketing your business and informing customers that you exist.
Mention website in groups and forums
Groups and columns are another great way of marketing your website. You can use forums that you are already a member of, or even join new ones to extend your reach. When posting to forums, however, make sure your posts are relevant to conversations, and avoid spamming. Spamming other readers will cause other users to form negative impressions about your business, which will result in lost efforts.

Some more Website Design inspiration from the most famous websites
Now that we've seen some places to get some great website design inspirations for your new website, and also some things to do to make it great, let us look at some websites that have gotten it right. You just might get some more ideas from them.
Google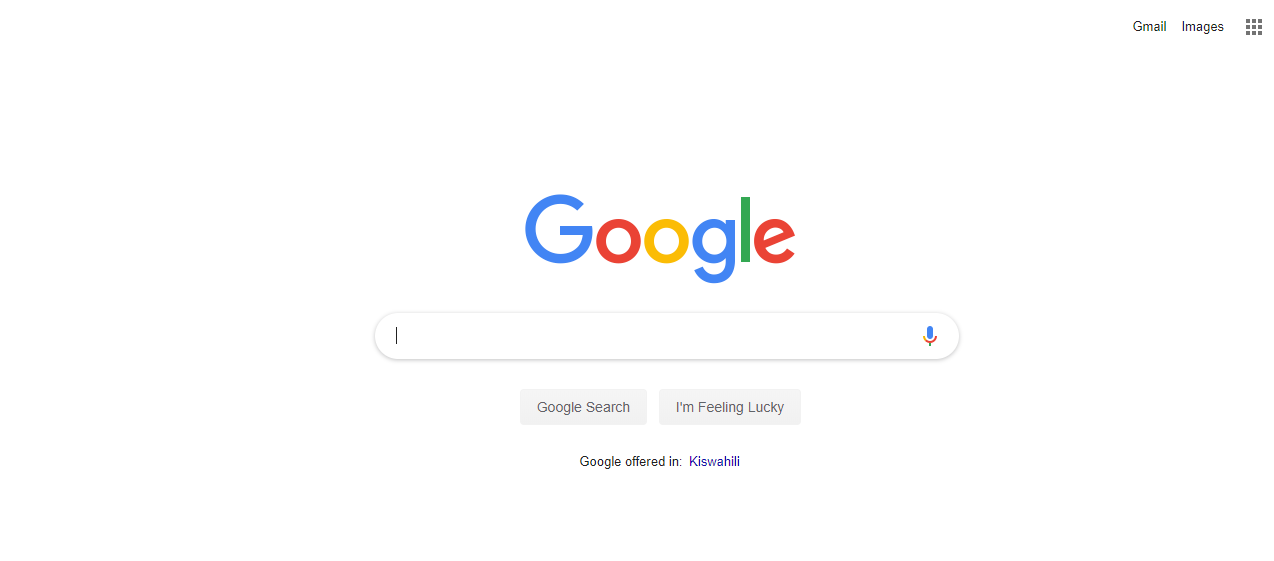 Google is without a doubt the most famous website on the internet. With more than 40,000 searches that occur every second, it stands next to none – literally. Their interface is one of the cleanest and minimalist one available, with only a search bar in the middle of the screen. It is a useful resource in any internet activity and is usually the point most online users begin their online sessions.
What they've done right: They have used a minimal interface. Google's home page white background is free from any distractions whatsoever. The centred search bar also helps you along when you get to the page. It is immediately clear what you are there to do, and how to do it. Did we mention it is responsive too? Oh, yes it is.
YouTube
Owned by Google's holding company ABC limited, YouTube is the internet's second largest website after it's older brother Google. It is more of a search engine for videos and therefore presents a cool way of creating your own video website. It is the largest website in terms of content, which makes sense because it is home to a huge chunk of all videos available on the internet.
What they've done right: Like Google, YouTube has a minimalist interface that is free of distractions. It also arranges videos in a format that's easy to the eyes and shows videos in your related fields on it's the home page. You can never run out of fun and interesting stuff to watch whenever you get to this website.
Facebook
Before there was Instagram, WhatsApp, and most other social networking websites we know today, there was Facebook. Its interface has seen some major upgrades over the years, but the general layout has remained. This is probably why it has become one of the biggest networking websites of all time. It makes connecting with friends and sharing moments easy and instantaneous. The fully responsive design also gives you an easy time no matter the device you are using.
What they've done right: Facebook has one of the easiest colour themes to the eyes. They have arranged their content in an easy manner which makes it easy to follow your friends and know what is happening to them wherever you are.
Amazon
This is undoubtedly the largest e-commerce website in the US and the rest of the world, with over 400 million sales per year. It can be a great website design inspiration if you have an e-commerce website. The website includes products from any niche imaginable in its catalogue, and is, therefore, the go-to place for people that want a little more convenience. It has online stores for almost every region in the world and employs more than 10,000 workers.
What they've done right: While Amazon's design and layout is not as minimalist as Google's, it targets at capturing the user's attention by use of bright colours and graphics. They have displayed their catalogue in a neat manner that inspires confidence with ease. They've also streamlined everything on the website so that the overall flow is literally what you expect from a brick and mortar store.
New York Times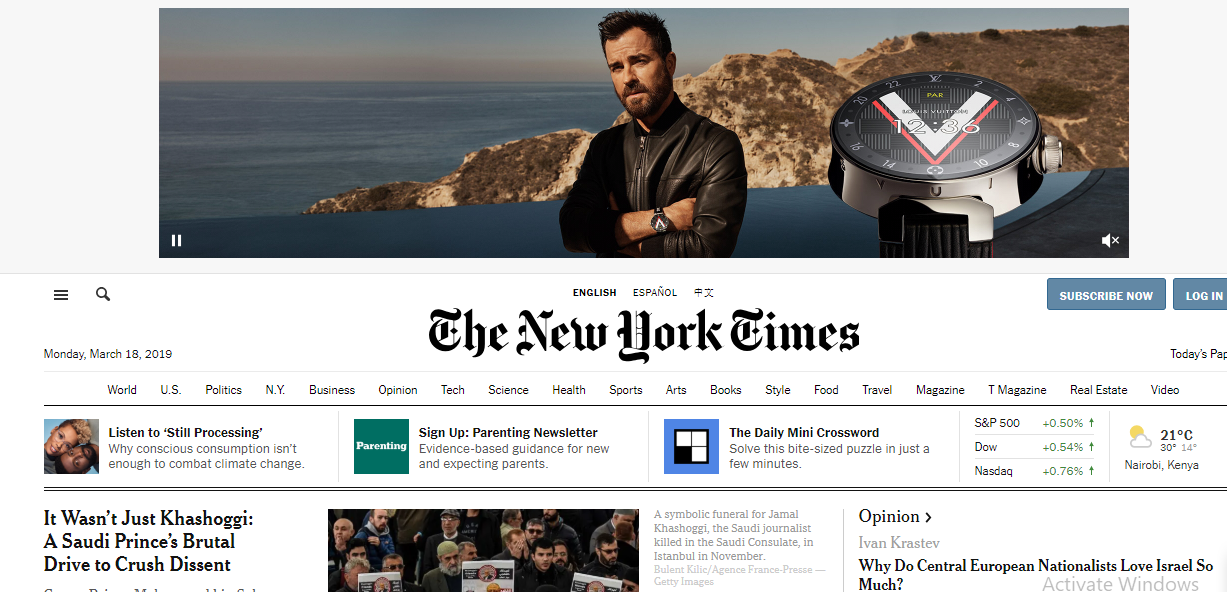 If you love keeping abreast with the latest news, you most probably have been to New York Time's website a number of times. Their content is arranged in much the same format as your normal newspaper with the latest and most trendy news at the very top. The interface is easy on the eyes, and easy to use too, making it a favourite for many users and can be a good website design inspiration to many.
What they've done right: Even though a news website contains so much information that it is easy to get lost among the headlines, New York Times website is so well arranged that you are probably never to feel any information overload. The high contrast of the black and white colour theme also plays a huge role in attracting visitors.
Important to Note: One factor to note about all the website mentioned above is that they are completely responsive. This, therefore, means that for you to make it in the online world, you need to provide content to desktop, mobile and tablet users in a seamless manner. In recent times, this has become more of a necessity than a choice.
If you are looking forward to building your website, this article will be of great help, especially for your website design inspiration. Having a website that is fully functional and attractive website will not only bring more business but also become a website inspiration to others.