Small Business Web Design
Step by Step Guide to Creating the Best Small Business Web Design
For a small business web design to be noticeable in the online world, it needs to look great! A good website design is a key factor for all businesses-from startups to large websites. Most startups and small businesses are struggling to get above the competition and sometimes choose to go for cheap marketing services to at least make their brand visible.
Most of the time they end up failing!
Why?
Their website designs are unattractive and poorly done. Even if small business owners spend so much on marketing, they will not get a return on their investment until they reconsider having a professionally done website.
A great small business design is no longer an option for businessmen if they want to get noticed
Reasons for Having the Best Business Web Design
Are you a small business owner looking forward to creating your website? Let us see the reasons why every small businessman should have a great website design.
1. Create the best First Impression
When people visit your website, do they want to know what your business is all about? Does the web design attract them to check out all your web pages?
If not, then there must be something wrong with your web design.
Things have changed, and people have gone from face to face meetings to a digital world where you can present it to the world on the internet. Therefore, it is important to take some time and look at your website design. Does the design intrigue you? Can the design tell what your business is all about? How is the website logo done and does it talk about your business?
If your website design is not pleasing to the eye, then you are at a high risk of losing customers only because of its appearance.
It is important that the design of your website should grab the attention of the viewer immediately. Here are things a great small business web design have.
Colors that blend and represent the brand.
A well-designed logo.
Fonts that are of good size.
A design that is easy to navigate
Cutting costs is the main culprit to a poorly designed website. Getting a good reputation online for your business is not easy and hence spending a little more will do you more good than harm.
2. A Great Small business web Design Builds Trust
How does it feel when you come across a beautiful website, with a pleasing advertisement and clean logo? Definitely, it impresses you and for some reason consider the business as legit without knowing much about it.
Where does this impartial trust come from? It only comes from the great web design. Simple! It is important for your customers to feel an emotional attachment to your brand. They should feel the urge or obligation to share it with their friends and family members.
A well designed small business design communicates the dedication and trustworthiness to its customers. You should understand that an investment in your business is also an investment to your customers.
3. Great Website Designs are Everywhere
Nearly all businesses today have a great business website design. Even a simple cleaning business has invested in a good website design that is full of attractive images to revamp their image. There is no argument about this.
Let the truth be told to all small business owners. No one will recognize your poorly done website, with a flimsy logo or poorly designed website. Every part of your website should be designed with intention- attract customers and bring more business.
4. Great Website Design Improves Search Results on the Search Engine
On the online world, your design has great effects of who will find your business. A great small business web design can improve your position in the search results and bring potential leads. Web designs that load slowly are ranked poorly by Google. It is not advisable to place content below the fold, and too much content above the fold disrupts search results.
5. Consider your Customers and Clients
How many times have you visited a website and unable to locate their contacts? How did you feel? Did it make you irritated or frustrated? Even though a good web site design is important to every brand's image, it is also essential to make yourself available to your customers or clients.
The website should be easy to navigate, and the services offered clear to understand. When creating the website for your business, the number one goal is to make it easy for your customers.
A smart design is not just meant for big brands; it is a stepping stone for small brands who want to grab their customer's attention.
What is a 'Good Small business Design' Anyway?
In case you ask many website designers what a good website entails, they will give you different answers that are sometimes conflicting. However, when you look at many different websites, you will clearly see that a great web design is beautiful and gives customers a high level of satisfaction when used.
There many approaches to web design and looking at the principles of a good website is a good place to start.
Let's quickly go through the basics of what your small business design needs to have.
The principles of a Good small business Website Design
Does your website serve the intended purpose? Does the reader immediately understand the purpose of your website immediately they land on the homepage? Or do they get confused about the purpose of your site?
For a website to serve its purpose, here are the fundamental this that your small business web design must have.
1.Branding element
When you talk about branding, it means your business logo or logotype. You need to know how to brand your business. Your brand should be represented by your logo and should be part of your home page.
In most cases, logos are placed on the top – left or center of your home page for your readers to see it. At these positions, your logo will be the first thing your readers see when they visit your website.
2. A Good Description
A web description entails the title of your business along with one or two sentences to support it. The title of your business should represent your brand. It should clearly describe your business, what it does, the services you offer and the benefits of your services in a clear and concise manner.
Ideally, your title should be placed on top of your home page, near your branding element-logo.
3. A Great Call-to-Action
What is the main thing you want your web visitors to do when they visit your website? Having a description in place gives the visitor a clear understanding of what you are about. You need to make the visitor see the benefits of whatever you are offering.
For example, if the reader needs to get in touch with you, you can provide the below clickable link that leads them directly to your contact page.
Get in touch with by clicking here!
In case you want your customers to download your free eBook, you could say:
Don't miss out! Download our free eBook on how to design your website successfully.
If you want your readers to subscribe to weekly newsletters by filling out a form, you could say:
Yes! I want to get the best small business tips by subscribing to your free newsletter.
Above are a few examples you can use to create an awesome call to action on your website.
4. An Attractive Visual Element
You need to use a quality image to compliment your branding and description. This can be a powerful visual tool if used properly. Here are things to consider before selecting what to include.
Choose an image that represents your key product or service.
An image or photo of the main members in your team.
A photo showing the emotional effect of the service or product you offer. For example, people smiling while doing a specific activity.
Whichever image you decide to use, just make sure it is of high quality and resolution.
5. Create a Website design that is easy to Navigate
The easiest way to make sure that your customers get around your website is to make sure you place a menu to navigate to the main sections of your website.
You can place your menu right below your branding - placed on the top center. It is important to make the links different from the regular text content of your website and also clickable.
6. Additional Content
Your website's homepage is the first thing your readers see after visiting your website. Now, let us look at the essential supporting pages and sections you may need to include.
Please note that it is optional to include the information we will discuss below. One page website designs have become common. However, when you decide to use the one-page design, make sure to include all the essential information for your reader. But, when there is more information to include, you should avoid using the one-page design for the sake of being organized.
Here are some sections you may consider including in your website.
An About Page
The about us page should include a few paragraphs of who you are and what your business is about. You can include a bit of the history of your business if you are comfortable. It is also a great idea to include your photo and that of your team members' right after the paragraphs.
Testimonials Page
The best way to market your business is to showcase what your satisfied customers say about your products or services offered. Politely ask your clients for testimonials or feedback and feature the positive ones on this page. Make sure a to include a call to action the links you to your contact page or services page
Contact Page
Always give your customers or clients a way to reach you. This is the importance of having a contact page. You can have a contact form for your visitors to reach you when need be. On this page, you can also have links to your social media accounts. You may also want to include a valid telephone number and phone number.
Services Page
Depending on the nature of your business, it is important to have a separate page to showcase your products and services. If your products and services are too many, you may consider creating sub-headings to help the user navigate easily.
A Blog
A blog is a great place to market your products and services and keep them up to date on your business offerings. Here, you can create content for your readers that is relevant to your industry. When done right, you can post well-written blog posts regularly. Doing this can bring a large number of audience to your website.
With the above information, let us look at some of the best small business website designs.
Best Small Business Website Examples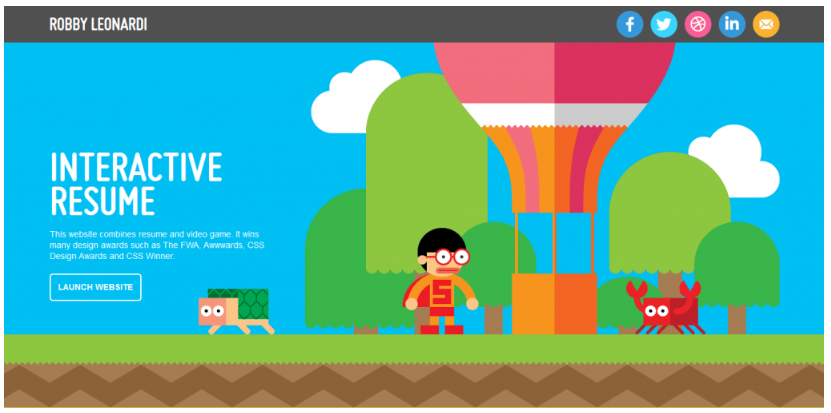 If you are a freelancer, you need to stand out from the rest to get clients. Having a great portfolio is the best way to go. Robby's website is creative and attractive.
It shows a lot of personality in the design. It has more than just information, and it gives its visitors an interactive experience that keeps them engaged. The website is colorful and has fascinating graphics that will make visitors browse for more information.
General Contractor Business – Stoneycrete
Immediately you visit their home page; the website greets you with its contact information and specialization. You also get to the offer of a free estimate. This immediately gets the attention of the visitors. It also supported by a list of awards and testimonials that help build the trust of their clients. The website is easy to navigate and also mobile responsive.
This is a good example of a small business web design that looks great on mobile and desktop. The design is easy to navigate and is filled with attractive photos and videos that show the hotel surroundings.
The design is integrated with a user-friendly reservation system that has features like weather app and maps. All these features are also available on mobile and also show a well-organized menu. Due to the awesome design, visitors are more likely to complete a booking on their website.
Loganville Child Care design has an attractive web design that is filled with photos that shows that a school is a fun place for kids. It has a simple layout that gives its visitors an easy way to navigate through.
The website also integrates with their social media platforms making it easy for visitors to see existing feedback from other customers.  Even better, it has a feature that allows visitors to access their Facebook messaging window directly.
Restaurant Business – Le Garage
Le Garage is a completely responsive website. It has a well-designed menu that is well presented to its customers. The website offers a platform for gift card purchasing and reservations directly on their website. This feature gives the customer a hassle-free experience when making their reservations and orders.
Native Union web design has an attractive color theme that makes customers feel overwhelmed and make them concentrate more on the products. The website presents many products without looking overcrowded and disorganized. It has a search bar on the home page that allows the customers to search for anything they want.  Also, the slider banner helps customers navigate to different pages with ease.
Marketing –Haus
Haus website design is clean and visually attractive. The design is engaging and entertaining at the same time. They have used a carousel that makes the website design layout appealing and straightforward. The design has large animated photos that bring out the visual aspect of the website.
The best way to showcase your skills as a website design agency is to own a website with the best website design. htmlBurger website is an example of a website that is designed by an expert. Its flat design and the elements used demonstrate great web design skills. The website layout is simple and easy to navigate. Also, the website has playful animations that are most likely to amuse and impress visitors.
Above are some inspirations of great small business web designs. Next, we will go through the process of creating your business website.
How to Create a Small Business Website from Scratch
If you are operating a business without a website, it is important to consider having one.  Your small business website will help you find more clients through all ways of the client acquisition cycle. The benefits of having a website for your business are endless.
Gone are the days we could only rely on yellow pages or word of mouth for our business to be found. While these 'old school methods ' are now outdated, but using them can still be effective.
Let us face it; you cannot avoid using the internet! Almost every business is showing their expertise there!
If you are wondering how you will go about building your website, just know it is not as hard as you think. However, it needs some dedication and to cause some investment.
You can use website builders like WordPress, Wix, Weebly or Squarespace to build a professional website quickly. This guide will help you to know what you need to have your business up and running.  You can hire a web design professional
However, if you are working with a limited budget, here are steps to help you build your website by yourself.
Simple Steps to Creating a Fantastic Website
1. Get a Domain Name
When using the internet, you need to insert a website to get the website you are looking for.
A domain name is the website address.
Most businesses use domain names that are the same as their business names. However, you can use any text phrase as long as it is not taken.
Your domain name should represent what your business specializes in. For example, when you come across a website with a domain name 'www.webdesignexperts.com,' you will immediately know that the company is a website design expert.
There are two costs that are a must to keep the website up and running.
The cost of buying a domain name.
Annual payment to keep your domain name registered.
A domain name costs around $10 to $12, and the same price range to keep it registered every year.
When purchasing your domain name and find that the domain name you want is taken, you will need to choose a different domain name that is not taken.
Here are some FAQ  about domain names.
Q: where can I buy my domain name?
A: You can buy from popular domain providers like GoDaddy, NameCheap or HostGator.
Q: What should I consider before choosing a domain name?
A: You domain name should at least give a hint of the type of business you have. Also, it should not be too long and complicated- memorable. It is also important not to use hyphens on your domain name.
2. Get a Personalized Business Email Address
For your business to look professional, you need to have a business email address. You don't want your potential customers to see you are just using your normal Gmail email address.
They will probably conclude that your business is not yet fully established. This can be a bit judgmental, but it is just human nature.
Your professional business email address uses your domain name. For example, [email protected]
You will only spend $5 monthly, which I believe it a reasonable price and let Google manage everything. If you use any website builder to build your website, you do not need to sign up separately with G Suit as they will make it easy for you to set up your personalized email within their control panel.
3. Choose a Business Website Builder
Choosing a website builder is the most important step when building your small business web design. Choosing the right website builders based on business needs will make the process of building your website a walk in the park.
Today, we have many website builders, and each has its pros and cons. Here are some recommendations that will help when creating your small business web design.
Keep this in mind when you are choosing your website builder.
"Don't choose a design that is too complex for your business type and has features that you do not need."
Naturally, our brains most of the time think that more is better. This is totally wrong! Do not get enticed by a website builder that offer more tools. Features are great if you can use them. The more complex a website builder is, the more difficult it may be to use. Always keep simple to make your job of building your website easy.
"When choosing your website, consider your technical and design skill set, and the complex feature you need for your business website."
We do not have a perfect website builder that can suit the needs of everyone. Some website builders will work well with some people. To help you get an idea of the best website builder you can use, here is the analysis of the top best website builders.
Top Best Website Builders
Wix.com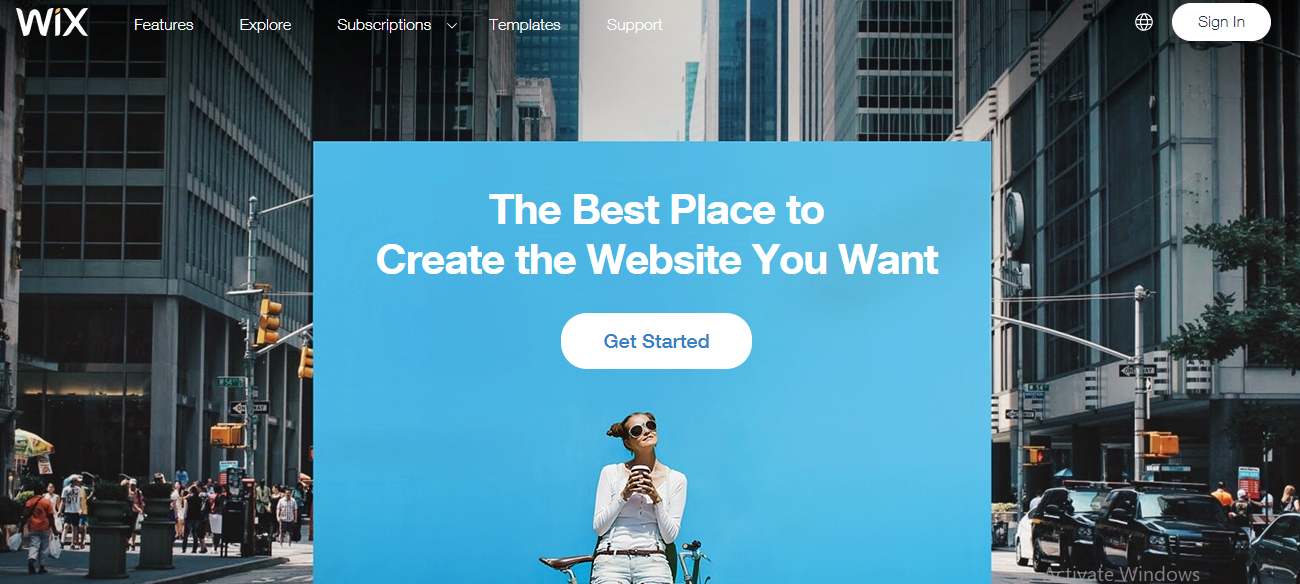 Wix is the best and easiest website builder you can use to create your website. It has easy and flexible features where you build your website with just a 'drag and drop.' You can build any kind of business using it. You can access over 500 stylish template designs that are simple to use.
Who can use Wix?
If you are not a web designer pro, Wix can be a great tool for you. It offers pre-populated template designs that you can easily sea pith your business images and content. More to that, you can use Wix ADI (artificial intelligent software) that asks what type of a website you need and takes the ideas to build you a website.
If you need a flexible tool for the specialty of your business like an app, Wix is the way to go. They have a massive APP Market with over260 apps to choose from.
Price Range
Monthly plans: Free Plan |Starter: $4.050|Combo: $8.50| Unlimited: $12.50| E-Commerce: $16.00|VIP: $24.00
Template Design: Extensive collection across many business niches
Hosting: Included
Customer Support: Email, live chat phone, and forums
2.WordPress
WordPress is the most powerful website builder that you can use to create any website you can ever imagine. It has thousands of design templates and plugins to choose from to add functions of to your website.
If you are an expert with coding, there are no limitations to what you can do with WordPress.
WordPress is not recommended for people who do not have enough technical skills. However, this does not mean that they cannot own a website that is built by WordPress. They can always hire someone to do it for them.
Who is WordPress best suited for?
If you need a heavy customized website then, WordPress is the best for you. A drag and drop website builder cannot cater to your needs. WordPress also is best for people who have basic coding skills to manage the WordPress business website on their own.
Costs Range
Monthly plans: Free Plan |Personal:$5.00|Premium: $8.00| Business: $25.00
Templates Costs: $35 to $150
Hosting Costs: $5 to $200+
Support: Hired ranging from $50+ per hour
3. Weebly
Weebly is a drag and drop website builder that is simple to use. You can choose from various pre-designed temples that let you swap the images with your own. It does not offer as many features as other website builders; hence it is best suited for straight forward websites.
Who is it best for?
If you are poor with technology and need something that is extremely easy to use, Weebly is the right choice for you. Weebly is best for business websites that do not need advanced functionalities.
Price Range
Monthly Plan: Free plan| Pro: $12|Business $25
Design Template: Simple and smaller collection
Hosting: Included
Support: free includes phone, email, live chat and help center
4.Squarespace
Square space is known to create a visually attractive website that can capture the visitor's attention. It has the best looking designs and can make your business stand apart from your competitors. You can customize your website using the design customization tool without touching any codes. Therefore, Squarespace is friendly to non-technical people.
Who can use Squarespace?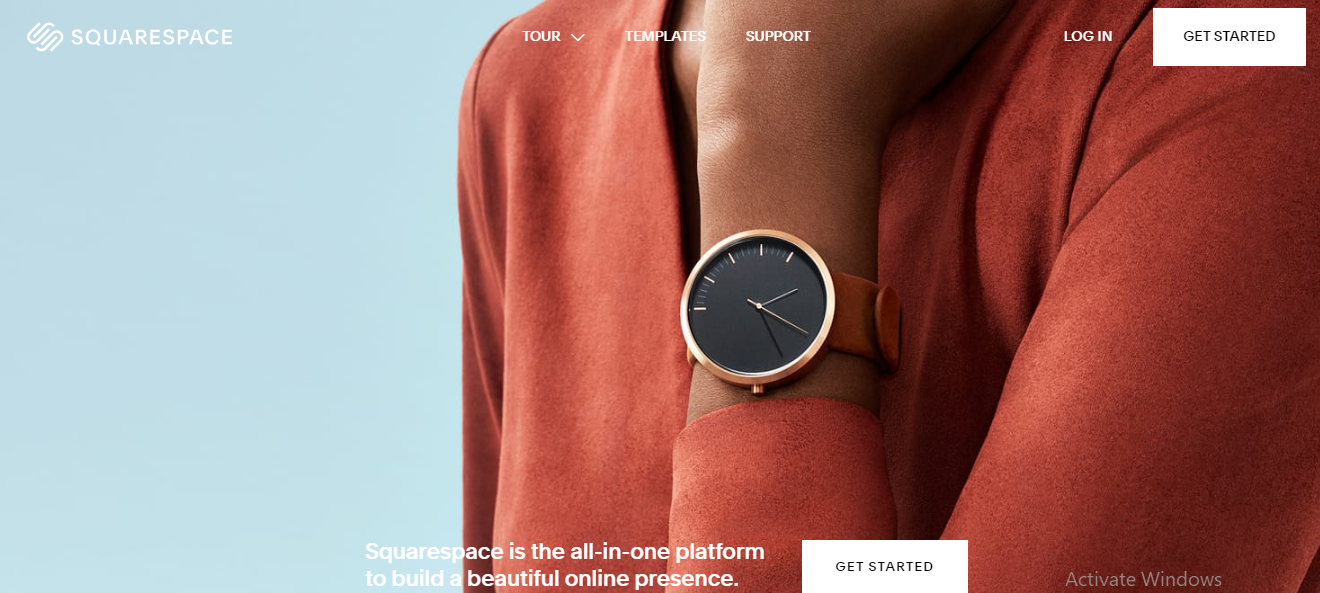 If you want to create a visually attractive and a website that can is highly customizable for industries like photography, restaurant, design, and e-commerce, Squarespace can be a great choice.
Price Range
Monthly Plans: 14 days free trial period | Personal website $12|Business Website $18|Basic Commerce $26|Advanced Commerce: $40
Templates Designs: Smaller collection but visually attractive
Hosting: Included
Support: Live chat, Email, Help center
4. Choose a Website Template Design
A website template is a pre-made design that helps add your website instantly and still maintains a professional look. You can do this without hiring any web designer. Website builders provide templates for different business categories.
When starting your business, we recommend you use inexpensive methods to build your website. After you have clearly understood what visitors are looking for in your website, then you can invest in a custom that is built upon actual data.
This does not mean that your first design should be roughly done. Remember, your website sells your goods and services.
5. Add your Business Content and Information
Adding images and content is the best part of creating your website. Remember that your business website is just a framework of the good and services you sell. It isn't complete until you add valuable content and images.
The content explains to the visitors the types of goods sold and the services offered. Therefore, it should be clear, interesting and readable.
Building your small business web design or improving your old website does not have to be that complicated. You can approach the problem by using the right tools with the right attack plan. It doesn't also need to be tiresome or expensive. Once you get to choose the right tools, I believe building your small business web design will be as easy as 'abc.'
PORTFOLIO
100% Custom Design. We never use pre-made template. Ever.
---
Next Steps
---
Ready to take the next steps? I've got good news. Unlike with other web design firms, you'll actually get to see exactly what your new website will look like before you sign or pay for anything. Sound too good to be true? Click below to read more about our Free Mockup Offer.
FREE CUSTOM MOCKUP
OF YOUR NEW WEBSITE DELIVERED IN 7 DAYS
We're so confident you'll love our new design for your website that we will design you a custom mockup of your new website before you sign or pay anything.
If you like the design, we can then move forward in working together.
If not, there are no hard feelings and no further obligations.
Keep reading to find out exactly how it works.
1

FILL OUT CONTACT FORM
---
The process starts when you fill out our contact form at the bottom of this page. You will receive a response email within 1 business day requesting that we schedule a call to learn more about your needs. We'll need to have a brief phone conversation to get a sense of your project's scope to be able to give you a proper quote.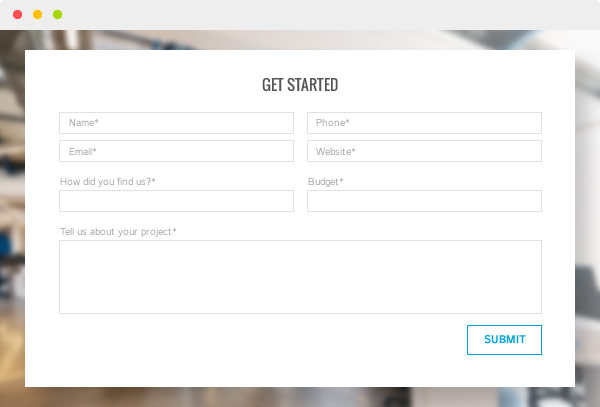 2

INITIAL PHONE CALL
---
Our initial call will take 15-30 minutes. We will ask you a series of questions to determine your goals for the website, key functional requirements you have, your timeline and other important considerations that will affect the scope of the project.
3

WE SEND YOU A PROPOSAL
---
Within 2-3 business days we will email you a proposal for the project. This will include a detailed list of all the services and features provided as well as a timeline for the project and a quote for the project cost.
If the scope and budget of the proposal works for you, then we can move forward with the Free Mockup offer. At this point nothing has been signed and no money has exchanged hands.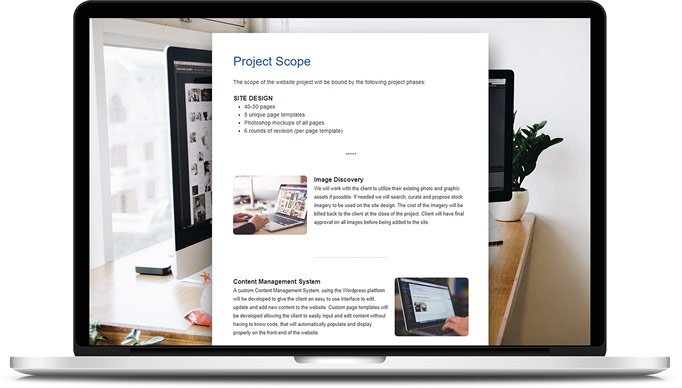 4

WEBSITE QUESTIONNAIRE
---
We will send you a detailed questionnaire to get a sense of the vision you have for the new website's design.
This will include links to other websites you like the look and feel of, as well as fonts, colors and other visual elements you would like to include.
5

RECEIVE YOUR MOCKUP
---
After receiving your input from the questionnaire we will then have a Photoshop Mockup of the homepage of your new website within 4 business days.
This mockup is just a preliminary draft and should we work together you will have ample opportunity to revise the design until it is just as you like it.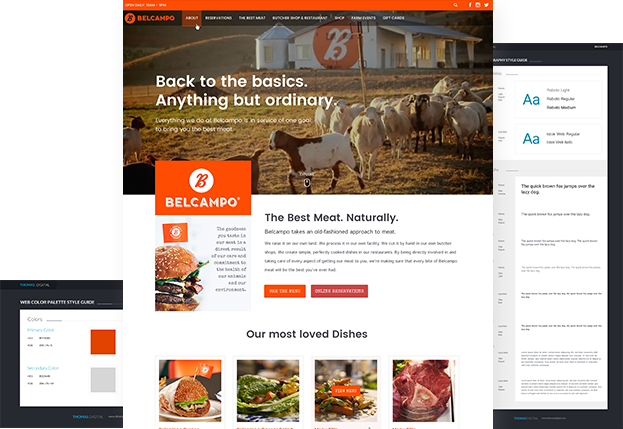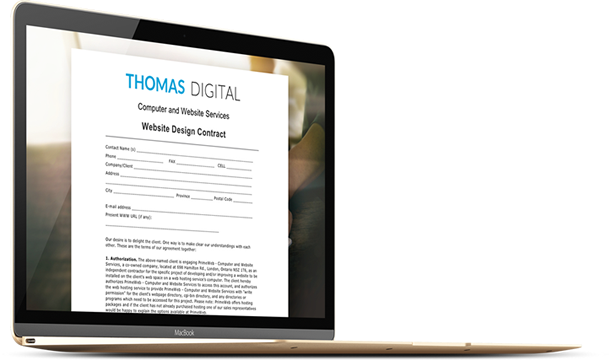 6

CONTRACT
---
If you like the mockup and want to move forward in working together, we will then sign a contract with the same terms outlined in the proposal.
7

NO HARD FEELINGS
---
If the mockups wasn't quite what you were looking for, then there is no obligation and no hard feelings. You owe us nothing and have gained a better sense of what you're looking for in a website.
The only caveat is that you would have no legal right to the mockup design we made and could not use it for your website without full compensation.
OUR SERVICES
---

Custom Website Design
All of our designs are made from scratch in Photoshop, designed specifically for you and your company's unique needs.

Custom Wordpress Development
We never use pre-made templates. Ever. All of our sites are 100% custom developed to be super easy to update and edit on your own without having to know how to code.

Mobile Responsive Design
On average over 20% of all website visitors view sites on a mobile device and that number is only rising. All of our sites are developed with fully mobile responsive designs that adapt for the iPhone, iPad and all other mobile devices.

Marketing Design Strategy
We don't 'just' design pretty websites, we strategize a design and user interface focused on marketing and conversion. We use the psychological 'weapons of influence' as outlined in Robert Cialdini's book Influence to stack the deck in favor.

Search Engine Optimization
We provide on page Search Engine Optimization for the sites we develop. We research the most relevant keywords and tag and structure the site to rank for those keywords. We also practice what we preach. If you Google 'San Francisco Web Design' or 'Hire a Web Designer' we're the #1 result.

User Interface / User Experience
We identify the various user types visiting your website and then create a clear path for each user allowing them to easily find what it is they are looking for.

Tony Neglia
Highly recommend Thomas Digital! Was a bit reluctant working with a company so far away but with numerous online reviews we [...]
Anthony Giudice
I can't express how wonderful it was/is to work with Victor and his team at Thomas Digital. When I set out [...]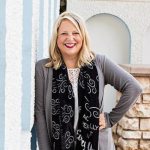 Jenna Henderson
Victor was helpful throughout the whole process, and we are so happy with how our website turned out.

Keara Neifach
I cannot recommend Thomas Digital enough. I worked with Victor and his team on a site at my previous place of [...]

Wayne Herr
After searching for a web design firm locally in Florida without much luck. I thought to myself where would the best [...]

Scott Pietro
Thomas Digital and Victor are great to work with and we are very pleased with our end product, an updated business [...]

Scott Petty ESQ.
I recently used Thomas Digital to create a website for my company and I'm extremely pleased with the end result! I [...]

Rachel C.
Victor took my project on a super tight deadline when other companies refused outright. He was super quick to respond and [...]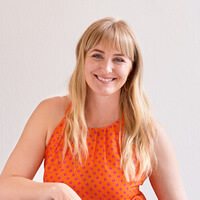 Keeley Rankin
I cannot say enough good things about working with Victor and his people. He was extremely professional, organized and straightforward. Victor [...]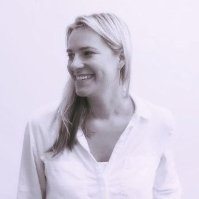 Jamie H.
Victor is the easiest person to work with which makes getting a website designed a seamless process instead of daunting. He [...]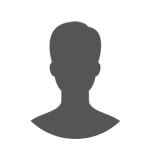 ';
Emad E.
I am thrilled with my website, very professional , honest and easy to work with. i wish that he worked on [...]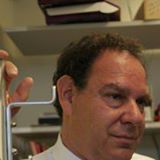 Les F.
ThomasDigitalDesigns was everything I could ask for in a web design company. Victor was always very responsive and made every attempt [...]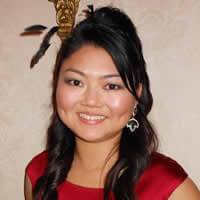 Treasures P.
Thomas Digital Design did a wonderful job designing treasurespavilion.com. The work was done in a timely fashion and whenever I had [...]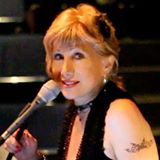 Susana C.
Thomas was great to work with. I found him to be reliable, knowledgeable and fair. In the end, for my own [...]

Your E.
Thanks Victor. I just needed a simple 3-4 page done for my business, Basic i thought. Basic is certainly not what [...]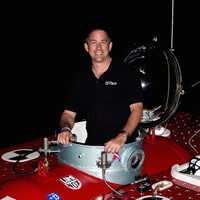 Chris C.
We went through several other web designers before we found Thomas Digital Design, and are completely satisfied with all aspects of [...]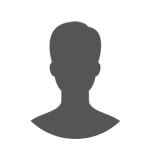 ';
Gina J.
We needed an updated and redesigned look for our seven-year old website. ThomasDigitalDesign turned out to be the best and most [...]

Emily A.
As a solo practitioner, I didn't have endless funds to develop a new Web site with the bells and whistles of [...]

Pam Pam G.
Hello, I am excited about the way my bizness will be seen. Victor,, gave us a great start with our new [...]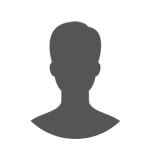 ';
Kevin F.
I am very pleased with my dealing with Victor. He built my site exactly as I requested, made changes as needed, [...]

David V.
From the moment I saw Victors own site knew he would be great. He understands clear effective communication in the media. [...]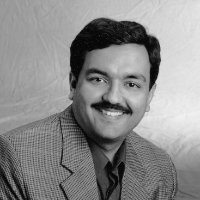 Mahesh R.
Victor has given my website life that it never had. He is amazingly patient and made revisions until I was happy. [...]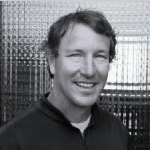 Thomas J.
When you are a start up business and building your companies web site priorities and direction changes constantly. Victor at Thomas [...]

J L.
I am thoroughly pleased with all Victor did for me. He was very, very responsive, affordable and made it a seamless [...]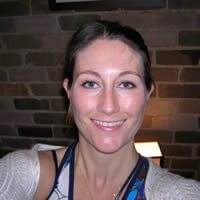 Kate M.
Victor is gorgeous: easy going, patient, knowledgeable and kind. He designed a customized website for my parents' small business. And has [...]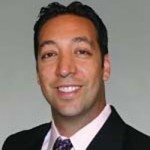 Nima G.
I have had to do many websites for different businesses and for some reason it always ends up turning into a [...]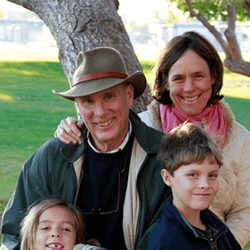 Len F.
I needed a website to support my soon-to-be-published book, and I shopped around for a quality designer at a reasonable price. [...]

Carla M.
WOW! That's how I felt after Victor was done with the redesign of my website in less than ONE week. He [...]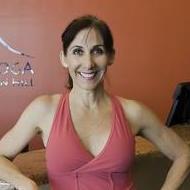 Wendy M.
Victor Thomas did a fantastic job designing my BikramYogaMorganHill website! He's smart, attentive, efficient and eager to please. He delivered a [...]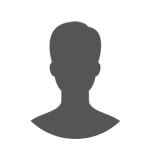 ';
Kevin A.
Our company website was old and tired. We looked into several companies to redesign our site, and were met with vague [...]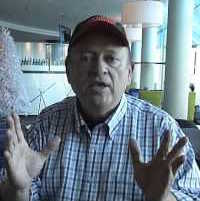 Bud G.
As a non-profit sports club, I was thrilled to find a quality and cost effective way to set up a great [...]
Nate C.
Victor Thomas is a fantastic web designer and developer. So far, I have utilized his talents for three projects. Victor has [...]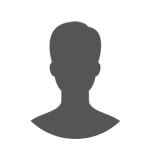 ';
Michele L.
Certain qualities in a vendor are much appreciated-timeliness, willingness to listen to the customer, professionalism in his work and interactions, and [...]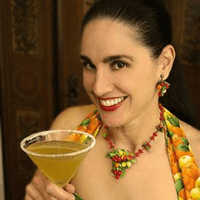 Deirdre R.
It's all true what they say about Victor! (check out the 35+ filtered reviews). Victor is highly professional, friendly, efficient, organized [...]

Catherine G.
Prior to using Victor, I emailed several designers to determine who would be a good fit. Victor was the most responsive [...]

Cristian C.
If you need a website created for your business contact Victor Thomas. thomasdigitaldesigns.com. I just finished working with him to create [...]

Andrew R.
Designed our company website. Victor was responsive, did quality work, and pricing was fair. I would definitely recommend him to others.

Rebecca B.
Victor delivered 100%, in the time he estimated and at a fair price. No fuss, no muss. Not only did I [...]

Chris J.
When searching for a web designer I wanted to find someone local and personable. Most designers try to sell you a [...]

Tingting P.
I would give Victor 5 star. He is very organized, professional, knowledgeable, and honest. Different that the many web developers I [...]

Clay B.
We began working with Victor and his team late last year. Our business website was outdated, and we wanted to do [...]

Chris Jones
Victor was patient and flexible, and easy to work with. I can also say that Victor's follow-through was excellent. He helped [...]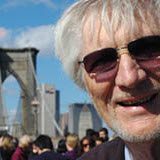 Richard Hanson
Thomas Digital created a site for my consulting business that was exactly what I intended.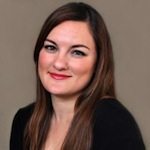 Rena Ramirez
After a long year of almost nothing but disappointing interactions with graphic designers and webs designers, Thomas Digital (Victor Thomas) was [...]

Brock Benson
Having gone through what was a painful process of getting a website live before, I expected this time to be the [...]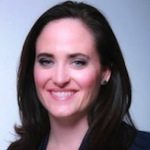 Kelly Krueger
Thomas Digital has given my small business the opportunity to enjoy a big business web presence at a small business price. [...]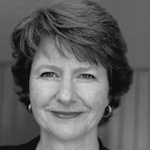 Deborah Frieden
Victor was a pleasure to work with and the website he built for me is exactly what I hoped for. I [...]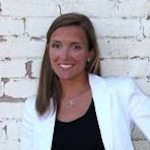 Courtney Campbell
Thomas Digital is a wonderful company to work with and consistently holds up their end of the bargain when it comes [...]
Abigail Fisher
I recently hired Victor to rebrand and develop a new website for my business as a Social Media Strategist and he [...]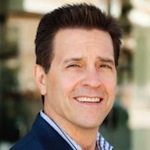 Don Wright
After two years I felt our company's website had grown stale and ceased to meet the need to promote our intellectual [...]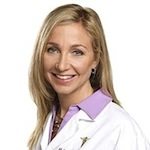 Dr. Melina Jampolis
I have had my website built several times and each time, I paid too much for a product that I was [...]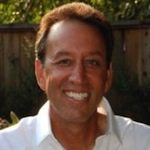 Peter Dave
Victor Thomas worked tirelessly with an attitude of professionalism and integrity. Ever responsive, Victor was sensitive to deadlines and always got [...]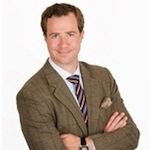 Robert Landsness
Victor has designed websites for me for business and personal use. He is extremely smart when it comes to design. He [...]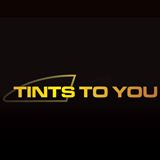 John Ellis
Thomas Digital was amazing to work with. He was incredibly professional, and gave great expectations from the beginning. He gave a [...]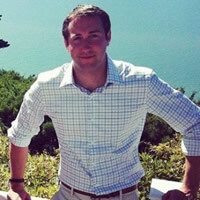 Patrick Gilligan
Victor transformed a tired, dated, and ineffective website for a non-profit I'm involved with into a contemporary and great site! We [...]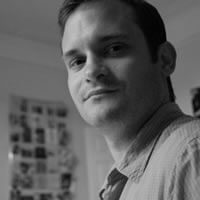 Russ Glenn
Victor was creative, flexible, and very professional. He was great to work with, and I recommend him as highly as possible. [...]
Beth Ellis
Victor rocks. He's a total professional, always on time (or early) and a very intuitive marketeer. I not only needed someone [...]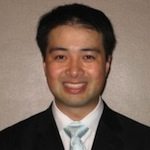 Thomas Hor
Victor did a brilliant job designing and implementing our firm's website. He was very timely in his responses to our edits [...]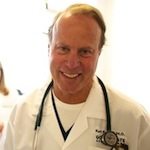 Dr. Kurt Kunzel
Victor did our Urgent Care Web site efficiently, beautifully and inexpensively.  We tried 2 other disasters and will use Victor for [...]