Services
The world's best small business website
---
Imagine, all the benefits of a large agency at a fraction of the cost. We're not the cheapest option, but for the quality of what you get, there is no better value available.
Your site will be fully custom designed in Photoshop according to your needs and specifications. We never use pre-made templates. Ever.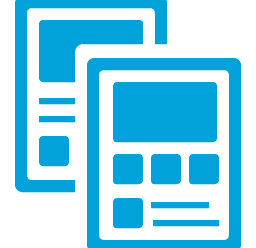 Multiple Mockups
You will receive multiple mockup concepts from multiple designers. You will be able to mix and match elements you like from each concept into your final design.
Multiple Rounds of Revision
Each project comes with a minimum of 4 rounds of revision per page design and can include additional rounds depending on the scope of your project. This more rounds of revision than most other designers offer and more than enough to get the design just the way you want.
Each project comes with a minimum of 4 rounds of revision per page design and can include additional rounds depending on the scope of your project. This more rounds of revision than most other designers offer and more than enough to get the design just the way you want.
We will design custom iconography for your website, creating unique and original concepts not seen on other websites.
Your website will include a Branding and Styleguide which will include your website's font's and color palette.
Your site will be developed into a custom WordPress theme. This is NOT a pre-made template but a fully custom theme, developed just for you.
100% Ownership of your site
WordPress is an open source Content Management System. This means you will have 100% ownership of the site, with no licensing fees. You can do with the site as you want. Forever.
Your site will be extremely easy to update and edit on your own. If you can update your Facebook profile you'll be able to update this website.
You will be able to add as many new pages as you want without having to know how to code and without ever having to pay a developer for help.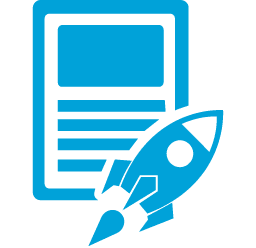 Fast
WordPress is great IF you know what you're doing. Sometimes WordPress websites can run slow if you don't configure them properly. We develop our sites in such a way that they are optimized for speed.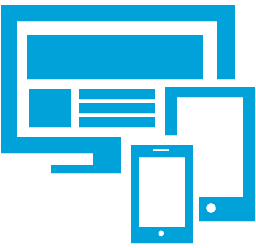 Mobile Responsive
Your site will be fully mobile responsive, adapting for the iPhone, iPad and all other mobile devices.
If you don't know what you're doing WordPress website can be vulnerable to attack, but don't worry we've got you covered. We will configure your site to be safe and secure.
We stand behind our work and all of our sites come with a 1 year warranty, where if there are any bugs or breaks on the site we will fix it at no additional cost.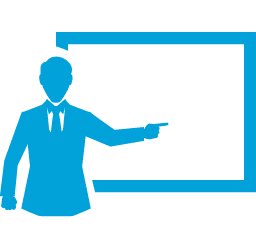 Personalized Training
You will receive a series of personally produced video tutorial on how to edit and update the website. You will be able to hand this off to anyone on your team and they will be able to edit and update the website with no previous coding knowledge.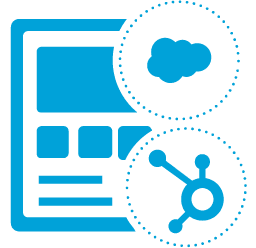 3rd Party Integration
We can integrate your website with a wide array of third party integrations. This can include CRM applications such as Salesforce or Hubspot or other types of applications such as chat plugins, booking integration and more.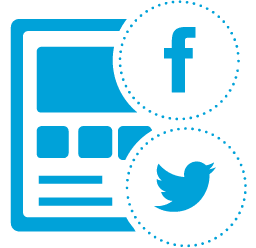 Social Media Integration
We will integrate your site with any of your Social Media channels. This can include Social Media buttons or displaying Social Media feeds directly on your website.
We're great with forms. Any kind of form integration or form setup you need, we will probably be able to accommodate you.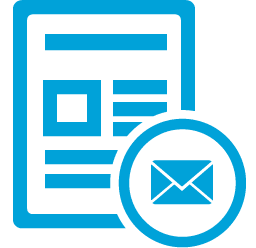 Newsletter Integration
Your site can include an Newsletter capture form and we will integrate your form with any 3rd party newsletter provider such as MailChimp, Constant Contact, etc...
Personalized Project Management
---
Dedicated Project Manager
You will have a dedicate US based project manager who will take ownership of your project until its completion.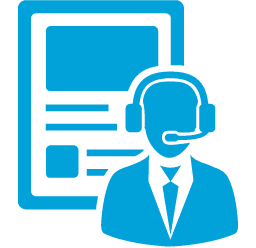 Continual Telephone Access
Any time you want you can schedule a call to talk to your project manager on the phone and talk to a live, caring human being about your website project.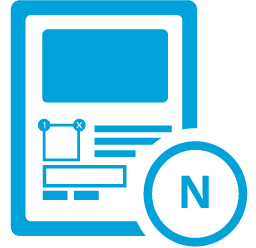 Interactive Design Feedback
We use a tool called Notable to give feedback on the design mockups. You and your project manager will be able to go over the feedback together using Notable to make sure we are always on the same page.
You will receive a weekly progress report about the status of your website project; what's been done, what needs to be done and who is responsible for what.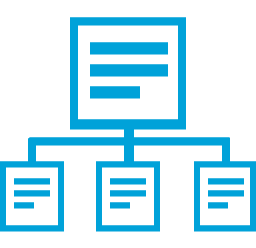 Sitemap Structuring
Your project manager will work with you to structure your website's new sitemap. We help identify who is coming to your site, what are they looking for and what they should do next and put that altogether into your website's sitemap.
This is where most website projects run into trouble and we've found a great solution. We pull of the content from your existing website into a series of Google Docs, giving you easy access to edit and update your existing website content.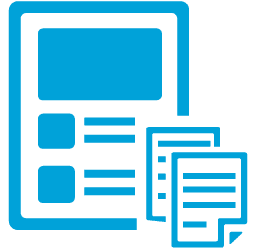 Content Population
Once you've edited the website content as needed we will add it for you to the newly developed website. We try to make the process as easy as possible by doing all of the heavy lifting for you.
Personalized Design Review
You will work with your project manager directly to go over each design review to make sure we have a full understanding of your feedback and vision for the website.
The bottom line is we care. We care about our customers and our reputation. We want you to be happy with your website and with your experience throughout.
Reliable Service & Pricing
---
Our projects are priced on a flat fee basis. We hate it when projects go over budget as much as you do, that's why over 95% of projects stay on budget.
We may not the cheapest option available but given the amount of service and quality you receive we are by far the best for the price.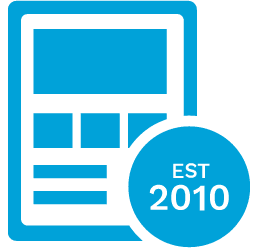 Established in 2010
We've been in business for over 8 years and have clients that have been with us from the very beginning. We love having long-term relationships with our clients and are here to be your trusted parter for the long run.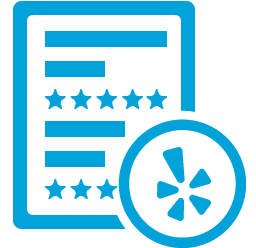 Outstanding Yelp Reviews
We have over 50 Five Star reviews on Yelp. Some of them may be 'hidden' by Yelp but they are all 100% legit from real clients we've worked with. We have no negative reviews.
We have completed over 300 projects and have refined and perfected a system for designing and developing websites with the highest quality in the shortest amount of time.
We have an A+ rating with the Better Business Bureau with zero negative reviews.
Search Engine Optimization
---
We Rank #1
When it comes to SEO most people are all talk. If you Google 'San Francisco Web Design' we're the #1 result. We get most of our traffic and business from SEO, so we know what we're doing.
Our Clients Rank Well Too
Many of our clients rank on page 1 of Google with just the on-page SEO work we have done for them. Ask us and we'll show you examples.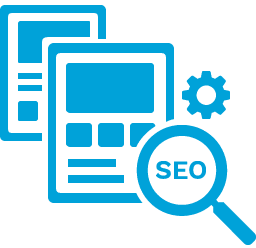 Maintain Current SEO
WARNING - If you have an existing website that already well on Google by VERY careful with who you hire. If you find someone who doesn't know what they are doing they can really screw up your website. We have a proven process for maintaining SEO ranking and not screwing things up.
We will research what keywords you should be ranking for. This includes keywords you might already rank for as well as new, relevant keywords you have a real shot of ranking for.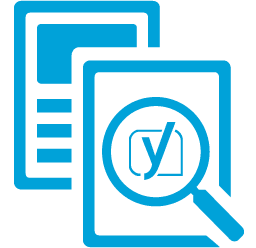 On-page Tagging
We will tag and structure your website to rank for the keywords we suggest to you . We use the Yoast SEO plugin for your site, which is the exact same plugin we use to rank #1 on Google.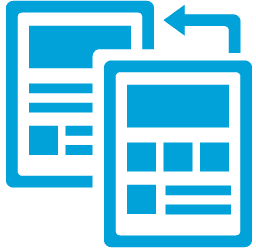 301 Redirects
A great way to screw up your SEO ranking is to not have your old website links point to your new site. But don't worry, we've got you covered. We setup 301 redirects on all of your previous website's pages.
We will configure your site with Google Analytics so that you can track all visitor activity, pages views, traffic sources and so much more.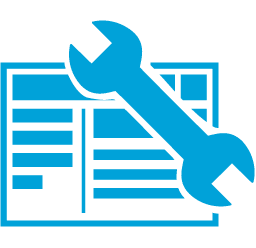 Google Webmaster Tools
We will register your site with Google Webmaster Tools to make sure your site is properly registered with Google.
We will setup conversion tracking within Google Analytics to see how many visitors convert into contact form entries.
We will create an XML sitemap of your website and submit it to Google to make sure your site is properly indexed in the search engines.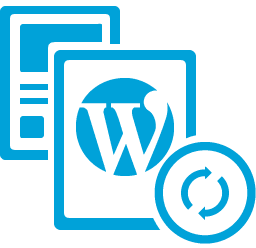 WordPress Updates
We will actively update your WordPress installation making sure that it is always up to date.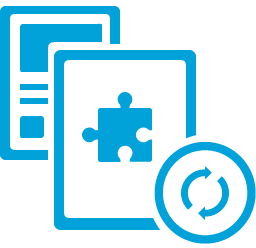 Plugin Updates
We will actively update all of your plugins making sure they are update date.
Your website will be backed up on a daily basis for the last 2 months. At any point you can push a button and 30 seconds later your site will be restored from any previous backup point.
Your site will be scanned for any malware or infectious scripts making sure that your website is always safe and secure.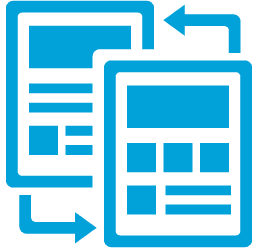 Staging Server
You will have a separate staging server where you can make edits and updates to your site in live website environment before they are pushed to your main website.
You will receive an SSL certificate for your website making it https secure on all pages, giving you added protection and improved search ranking from Google.
We offer small text updates of under 10 minutes once a month at no additional cost.
You will have a dedicate team member for all support issues and all of your requests will be responded to the same business day.