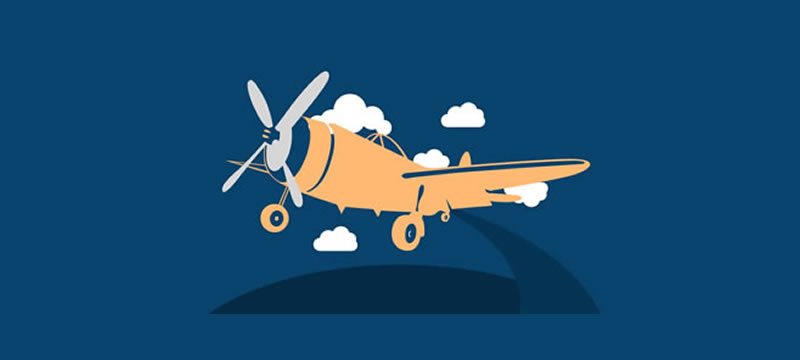 Does Your Website Have Liftoff? Generate Website Traffic
---
Building a successful website requires two things. First you must generate website traffic, and second, you must convert that traffic. The actual construction of a good website can be likened to how the Wright brothers invented their first airplane.
How to Generate Website Traffic
Before the Wright brothers came along the common belief was to get an airplane to fly you needed a very large engine. So most adventurers focused their efforts on building the biggest engine they could.
However, the Wright Brothers took a different approach. They built a smaller, lighter plane that didn't require a large engine. Efficiency proved to be the key to their success.
Efficiency is the Key to a Profitable Website
There is a direct correlation here. People try to generate website traffic by building bigger and more powerful websites when they need more efficient landing pages.
Companies spend huge amounts of money on Google Adwords, Facebook advertising, Yelp, SEO and other traffic generating mechanisms. They concentrate all their efforts on driving traffic but don't understand why that doesn't generate sales.
Don't Just Generate Website Traffic - Convert Them!
While many people focus on how to get people to come to their site, they fail to realize that to increase sales they need a website that converts. Consider this, if it costs you $10 to draw five customers with advertising, and none of them make a purchase. You are in the hole. However, if you spend $1 and only draw in one lead but they buy something, you are ahead.
If you do not have a well-designed, well-developed, clearly thought out website then all of that traffic is the same as having a giant engine strapped to a skateboard.
So initially, generate website traffic for your business with a well-designed website AND a strong call to action. Prove that it can successfully convert traffic into leads and leads into customers.
Then once you've worked out the conversions on your site, you can go ahead and pay for Google Adwords, Facebooks Ads, etc…
So the question to ask is this, "does your current website have liftoff"? And if not, why not call us. We offer an free evaluation of your website. Let us show you the possibilities.