The Guardsmen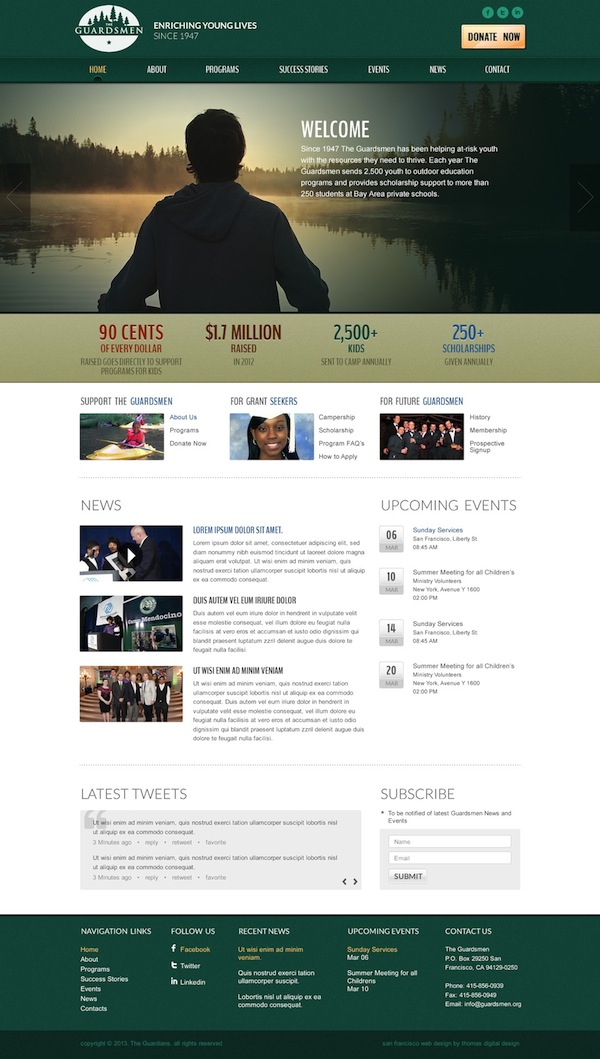 About the Project
The Guardsmen is an incredible charity I'm honored to be a part of. Since 1947 a group of 150 Bay Area men have raised money for disadvantaged Bay Area youth, for scholarships and outdoor education.
As with many non-profit websites, the key challenge was designing a website that spoke to the many varying audience categories. Grant givers, grant seekers, children and parents seeking aid, community members seeking to attend Guardsmen events, and those interested in learning more about the Guardsmen.
In addition to this, I wanted to highlight the impressive numbers of the organization and make each element of the website easily accessible and consumable. The net result is a website I'm very proud of and proud to say was done pro bono.
CLIENT:

The Guardsmen

SOFTWARE:

Wordpress, HTML5, Javascript

FEATURES:

Calendar, Social Media, Video
VISIT LIVE SITE
Before: