Biomedical Web Design
Companies that market biomedical products and services require a versatile website with easy navigation. Biomedical suppliers often market to diverse groups. You could find yourself reaching out to hospitals, universities, and even maintenance technicians. Plus, most biomedical companies deal in both products and services. Therefore, biomedical web design, while B2B, almost has a B2C feel about it.
Because the medical industry often deals with life and death situations, your website should provide them with the information they need to make quick decisions. In other words, your biomedical web design should be fast, efficient, and to the point. Time is critical, and your clients need the best possible solution to their problem, and they need it quickly.
 Identify Primary & Secondary Customers
One of the primary challenges of biomedical web design is helping your visitors navigate quickly to the services they require. To do this, you first need to identify those users and their needs.
Clients Requiring Biomedical Supplies
Visitors Looking for Biomedical Equipment
Companies Needing Equipment Service or Training
Others
Telling the right story to each of your user types is the key to your website's success. Each group has a different set of requirements that a web planner focusing on the user experience (UX) should allow for during the design planning stage.
Without a good UX Design Process, your biomedical site won't flow well or provide the information your user seeks. So, any marketing effort that went into getting them to your site in the first place is for naught. They will just give up and go elsewhere.
We create all our biomedical web designs with the user experience as a top priority.
Custom Web Design vs. Website Templates
Not all biomedical businesses are alike, so neither are our biomedical sites. There are several things to consider.
What type of products or services do you supply?
Where are you located?
Who will be seeking your services?
What do you offer your customers that others don't?
We ask these questions and more before we ever begin designing your website. Every site is 100% custom made so that you won't find another website like yours anywhere on the web. That includes layout, text, or images.
Automation and Integration
As we stated before, time is often critical when working with medical facilities. To service clients quicker, our biomedical web design includes a higher level of sophistication regarding integration. Capture leads in a database and then send automated responses to engage further with your prospects.
Communicate with your clients more quickly with integrated forms and questionnaires. Give them access to technical data and maintain a list of FAQs that could allow them to get their equipment back online or even order critical supplies directly from your site.
Function and Purpose
We've detailed some of the ways your web design can meet the needs of your clients. However, without proper web development, we could never achieve these goals. It is imperative that a biomedical website has a sound technical foundation. Therefore, our emphasis is on speed and security.
All websites must be mobile-friendly. The faster and more efficiently a site loads on mobile devices, the higher that site will rank in the search engines and the easier it is for your clients to find critical information.
Professionalism
Companies, that market to prestigious institutions and other businesses, need to show a level of professionalism that extends to their websites. We know this and strive to make our biomedical web design of the highest caliber possible.
Communicate Visually
We've found that telling a story visually through custom graphics and diagrams works well to convey technical data. Since most biomedical companies either supply or service machinery, we understand the need for technical information and pictures.
We will work with you turn your information into visually appealing technical diagrams that will be easily understood by technical and non-technical people alike.
Web Design That Is Easy to Maintain
We train you how to maintain and edit your website. You do not need dedicated IT personnel to make change or post content, and if necessary, we are always just a phone call away, available to help with any changes you might wish to make.
Thomas Digitial Design is a full-service web design, development, and marketing agency. We handle all aspects of your biomedical web design from planning, through implementation, and maintenance. Our goal is to create a custom biomedical web design that attracts, converts, and retains customers for your business.
Free Mock-Up of Your Biomedical Web Design
Most businesses need to speak the language of their clients and project a professional image. Normally, they are too busy with their industry to take the time for web design. We know this and can help. Let us take the burden of programming and web mechanics off your plate. There is no risk. We show you exactly what your biomedical web design will look like before you ever sign or pay for a thing.
That's right. There is no hassle and no risk. What do you have to lose? To find out what's possible, check out our Free Mockup Offer.
PORTFOLIO
100% Custom Design. We never use pre-made template. Ever.
---
Next Steps
---
Ready to take the next steps? I've got good news. Unlike with other web design firms, you'll actually get to see exactly what your new website will look like before you sign or pay for anything. Sound too good to be true? Click below to read more about our Free Mockup Offer.
FREE CUSTOM MOCKUP
OF YOUR NEW WEBSITE DELIVERED IN 7 DAYS
We're so confident you'll love our new design for your website that we will design you a custom mockup of your new website before you sign or pay anything.
If you like the design, we can then move forward in working together.
If not, there are no hard feelings and no further obligations.
Keep reading to find out exactly how it works.
1

FILL OUT CONTACT FORM
---
The process starts when you fill out our contact form at the bottom of this page. You will receive a response email within 1 business day requesting that we schedule a call to learn more about your needs. We'll need to have a brief phone conversation to get a sense of your project's scope to be able to give you a proper quote.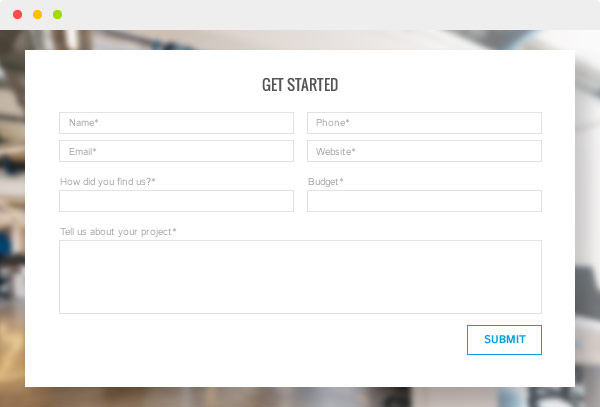 2

INITIAL PHONE CALL
---
Our initial call will take 15-30 minutes. We will ask you a series of questions to determine your goals for the website, key functional requirements you have, your timeline and other important considerations that will affect the scope of the project.
3

WE SEND YOU A PROPOSAL
---
Within 2-3 business days we will email you a proposal for the project. This will include a detailed list of all the services and features provided as well as a timeline for the project and a quote for the project cost.
If the scope and budget of the proposal works for you, then we can move forward with the Free Mockup offer. At this point nothing has been signed and no money has exchanged hands.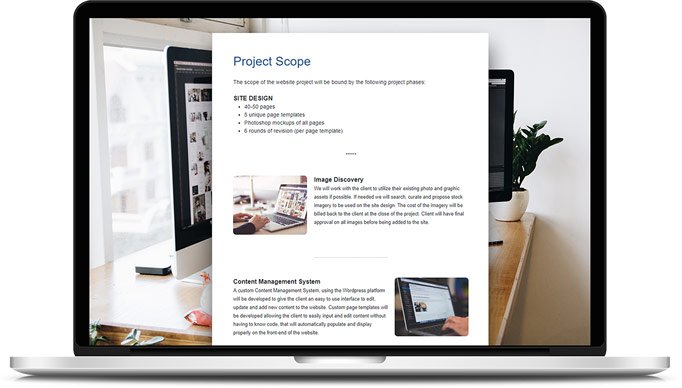 4

WEBSITE QUESTIONNAIRE
---
We will send you a detailed questionnaire to get a sense of the vision you have for the new website's design.
This will include links to other websites you like the look and feel of, as well as fonts, colors and other visual elements you would like to include.
5

RECEIVE YOUR MOCKUP
---
After receiving your input from the questionnaire we will then have a Photoshop Mockup of the homepage of your new website within 4 business days.
This mockup is just a preliminary draft and should we work together you will have ample opportunity to revise the design until it is just as you like it.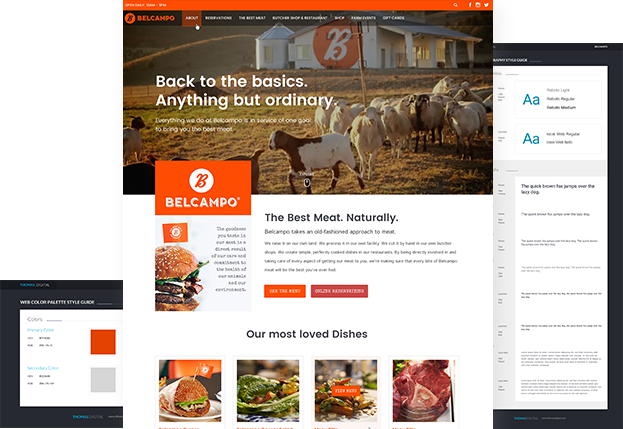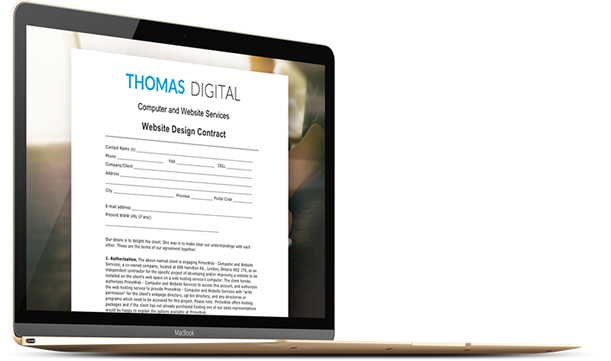 6

CONTRACT
---
If you like the mockup and want to move forward in working together, we will then sign a contract with the same terms outlined in the proposal.
7

NO HARD FEELINGS
---
If the mockups wasn't quite what you were looking for, then there is no obligation and no hard feelings. You owe us nothing and have gained a better sense of what you're looking for in a website.
The only caveat is that you would have no legal right to the mockup design we made and could not use it for your website without full compensation.
OUR SERVICES
---

Custom Website Design
All of our designs are made from scratch in Photoshop, designed specifically for you and your company's unique needs.

Custom Wordpress Development
We never use pre-made templates. Ever. All of our sites are 100% custom developed to be super easy to update and edit on your own without having to know how to code.

Mobile Responsive Design
On average over 20% of all website visitors view sites on a mobile device and that number is only rising. All of our sites are developed with fully mobile responsive designs that adapt for the iPhone, iPad and all other mobile devices.

Marketing Design Strategy
We don't 'just' design pretty websites, we strategize a design and user interface focused on marketing and conversion. We use the psychological 'weapons of influence' as outlined in Robert Cialdini's book Influence to stack the deck in favor.

Search Engine Optimization
We provide on page Search Engine Optimization for the sites we develop. We research the most relevant keywords and tag and structure the site to rank for those keywords. We also practice what we preach. If you Google 'San Francisco Web Design' or 'Hire a Web Designer' we're the #1 result.

User Interface / User Experience
We identify the various user types visiting your website and then create a clear path for each user allowing them to easily find what it is they are looking for.

Tony Neglia
Highly recommend Thomas Digital! Was a bit reluctant working with a company so far away but with numerous online reviews we [...]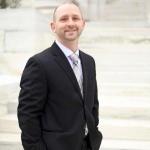 Anthony Giudice
I can't express how wonderful it was/is to work with Victor and his team at Thomas Digital. When I set out [...]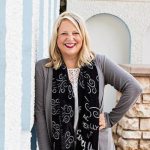 Jenna Henderson
Victor was helpful throughout the whole process, and we are so happy with how our website turned out.

Keara Neifach
I cannot recommend Thomas Digital enough. I worked with Victor and his team on a site at my previous place of [...]

Wayne Herr
After searching for a web design firm locally in Florida without much luck. I thought to myself where would the best [...]

Scott Pietro
Thomas Digital and Victor are great to work with and we are very pleased with our end product, an updated business [...]

Scott Petty ESQ.
I recently used Thomas Digital to create a website for my company and I'm extremely pleased with the end result! I [...]

Rachel C.
Victor took my project on a super tight deadline when other companies refused outright. He was super quick to respond and [...]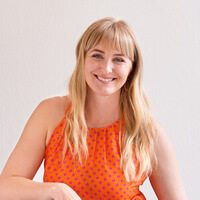 Keeley Rankin
I cannot say enough good things about working with Victor and his people. He was extremely professional, organized and straightforward. Victor [...]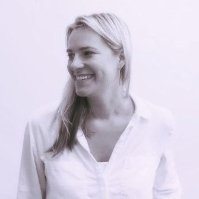 Jamie H.
Victor is the easiest person to work with which makes getting a website designed a seamless process instead of daunting. He [...]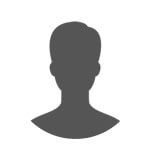 ';
Emad E.
I am thrilled with my website, very professional , honest and easy to work with. i wish that he worked on [...]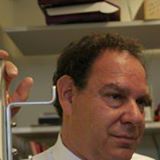 Les F.
ThomasDigitalDesigns was everything I could ask for in a web design company. Victor was always very responsive and made every attempt [...]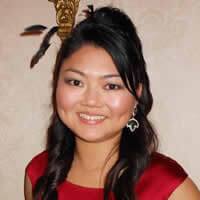 Treasures P.
Thomas Digital Design did a wonderful job designing treasurespavilion.com. The work was done in a timely fashion and whenever I had [...]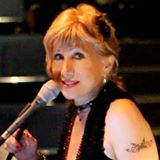 Susana C.
Thomas was great to work with. I found him to be reliable, knowledgeable and fair. In the end, for my own [...]

Your E.
Thanks Victor. I just needed a simple 3-4 page done for my business, Basic i thought. Basic is certainly not what [...]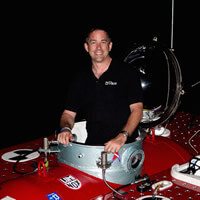 Chris C.
We went through several other web designers before we found Thomas Digital Design, and are completely satisfied with all aspects of [...]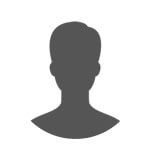 ';
Gina J.
We needed an updated and redesigned look for our seven-year old website. ThomasDigitalDesign turned out to be the best and most [...]

Emily A.
As a solo practitioner, I didn't have endless funds to develop a new Web site with the bells and whistles of [...]

Pam Pam G.
Hello, I am excited about the way my bizness will be seen. Victor,, gave us a great start with our new [...]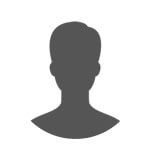 ';
Kevin F.
I am very pleased with my dealing with Victor. He built my site exactly as I requested, made changes as needed, [...]

David V.
From the moment I saw Victors own site knew he would be great. He understands clear effective communication in the media. [...]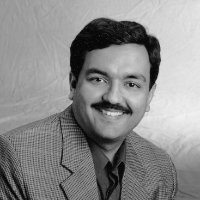 Mahesh R.
Victor has given my website life that it never had. He is amazingly patient and made revisions until I was happy. [...]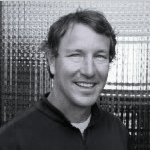 Thomas J.
When you are a start up business and building your companies web site priorities and direction changes constantly. Victor at Thomas [...]

J L.
I am thoroughly pleased with all Victor did for me. He was very, very responsive, affordable and made it a seamless [...]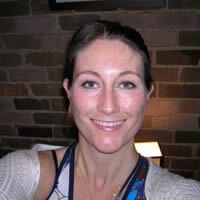 Kate M.
Victor is gorgeous: easy going, patient, knowledgeable and kind. He designed a customized website for my parents' small business. And has [...]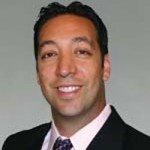 Nima G.
I have had to do many websites for different businesses and for some reason it always ends up turning into a [...]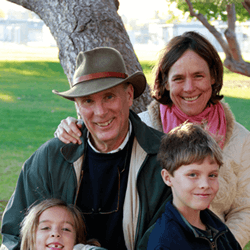 Len F.
I needed a website to support my soon-to-be-published book, and I shopped around for a quality designer at a reasonable price. [...]

Carla M.
WOW! That's how I felt after Victor was done with the redesign of my website in less than ONE week. He [...]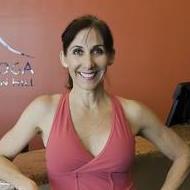 Wendy M.
Victor Thomas did a fantastic job designing my BikramYogaMorganHill website! He's smart, attentive, efficient and eager to please. He delivered a [...]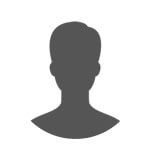 ';
Kevin A.
Our company website was old and tired. We looked into several companies to redesign our site, and were met with vague [...]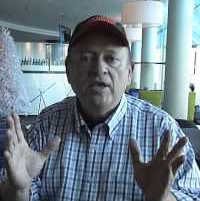 Bud G.
As a non-profit sports club, I was thrilled to find a quality and cost effective way to set up a great [...]

Nate C.
Victor Thomas is a fantastic web designer and developer. So far, I have utilized his talents for three projects. Victor has [...]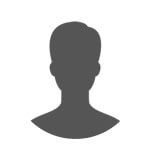 ';
Michele L.
Certain qualities in a vendor are much appreciated-timeliness, willingness to listen to the customer, professionalism in his work and interactions, and [...]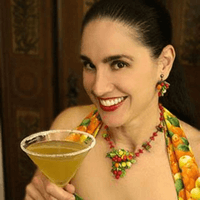 Deirdre R.
It's all true what they say about Victor! (check out the 35+ filtered reviews). Victor is highly professional, friendly, efficient, organized [...]

Catherine G.
Prior to using Victor, I emailed several designers to determine who would be a good fit. Victor was the most responsive [...]

Cristian C.
If you need a website created for your business contact Victor Thomas. thomasdigitaldesigns.com. I just finished working with him to create [...]

Andrew R.
Designed our company website. Victor was responsive, did quality work, and pricing was fair. I would definitely recommend him to others.

Rebecca B.
Victor delivered 100%, in the time he estimated and at a fair price. No fuss, no muss. Not only did I [...]

Chris J.
When searching for a web designer I wanted to find someone local and personable. Most designers try to sell you a [...]

Tingting P.
I would give Victor 5 star. He is very organized, professional, knowledgeable, and honest. Different that the many web developers I [...]

Clay B.
We began working with Victor and his team late last year. Our business website was outdated, and we wanted to do [...]

Chris Jones
Victor was patient and flexible, and easy to work with. I can also say that Victor's follow-through was excellent. He helped [...]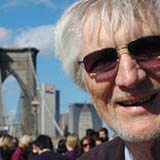 Richard Hanson
Thomas Digital created a site for my consulting business that was exactly what I intended.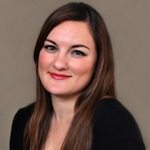 Rena Ramirez
After a long year of almost nothing but disappointing interactions with graphic designers and webs designers, Thomas Digital (Victor Thomas) was [...]

Brock Benson
Having gone through what was a painful process of getting a website live before, I expected this time to be the [...]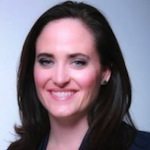 Kelly Krueger
Thomas Digital has given my small business the opportunity to enjoy a big business web presence at a small business price. [...]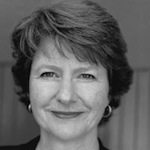 Deborah Frieden
Victor was a pleasure to work with and the website he built for me is exactly what I hoped for. I [...]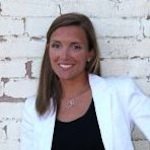 Courtney Campbell
Thomas Digital is a wonderful company to work with and consistently holds up their end of the bargain when it comes [...]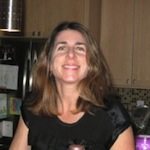 Abigail Fisher
I recently hired Victor to rebrand and develop a new website for my business as a Social Media Strategist and he [...]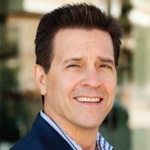 Don Wright
After two years I felt our company's website had grown stale and ceased to meet the need to promote our intellectual [...]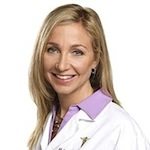 Dr. Melina Jampolis
I have had my website built several times and each time, I paid too much for a product that I was [...]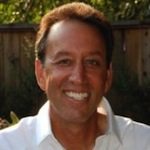 Peter Dave
Victor Thomas worked tirelessly with an attitude of professionalism and integrity. Ever responsive, Victor was sensitive to deadlines and always got [...]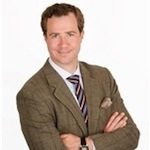 Robert Landsness
Victor has designed websites for me for business and personal use. He is extremely smart when it comes to design. He [...]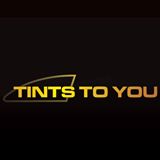 John Ellis
Thomas Digital was amazing to work with. He was incredibly professional, and gave great expectations from the beginning. He gave a [...]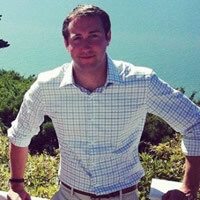 Patrick Gilligan
Victor transformed a tired, dated, and ineffective website for a non-profit I'm involved with into a contemporary and great site! We [...]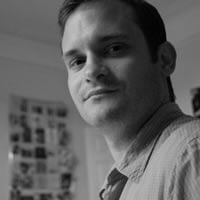 Russ Glenn
Victor was creative, flexible, and very professional. He was great to work with, and I recommend him as highly as possible. [...]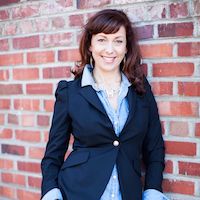 Beth Ellis
Victor rocks. He's a total professional, always on time (or early) and a very intuitive marketeer. I not only needed someone [...]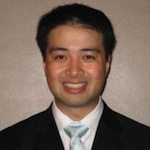 Thomas Hor
Victor did a brilliant job designing and implementing our firm's website. He was very timely in his responses to our edits [...]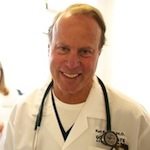 Dr. Kurt Kunzel
Victor did our Urgent Care Web site efficiently, beautifully and inexpensively.  We tried 2 other disasters and will use Victor for [...]