About Old

Hello, Welcome to our site
Thomas Digital Design is a full service website design firm based out of San Francisco.
We specialize in websites that are designed to sell. Meaning we focus primarily on the marketing aspects of your site and taylor the design to better illustrate and communicate your marketing message.
Our websites are designed with the following primary objectives in mind.
Look beautiful.
We take pride in the work we do. Our designs are sleek, modern and clean with an emphasis on easy to navigate user interfaces.
Client Generating.
It's great to have a beautiful looking site. But frankly a beautiful looking site is worthless if it doesn't result is generating new leads, getting those leads to contact you, and ultimately turning them into new customers. We work with clients not to just be another pretty face on the web, but to convert visitors into paying customers.
Easily Found
Having a beautiful website, that is designed to convert customers is still useless, if no one ever makes it to your site in the first place. We design all of our websites to be highly optimized so they are easily found by Google and the search engines. And we practice what we preach. If you Google the term 'San Francisco Web Design' (a highly competitive term.) you'll see that we're consistently at the very top of Google for that result.
Soul
This may sound corny, but we really do care. About our work, our customers, our reputation and making a difference. If there's an X factor to choosing us, it's our desire to add humanity to static pages on the web.
ABOUT VICTOR THOMAS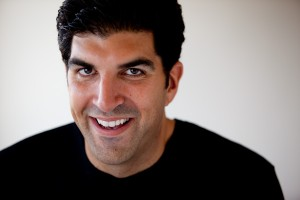 Victor Thomas is a lifelong artist and creator. Victor has a Bachelor of Fine Arts degree in theatre from New York University's Tisch School of the Arts. A formally trained actor and classically trained opera singer, he has appeared in several Off-Broadway productions. Originally from Tiburon, California, Victor has traveled the globe studying with some of the world's most renowned singing teachers in Manhattan, Germany and Italy.
Off duty Victor spends his time volunteering with The Guardsmen, singing at events, playing poker, training in Muay Thai and walking his french bulldog Trent.